Paul Shaw
Managing Consultant - Biotech / Alexander Lyons Solutions
Without a doubt the most valuable tool I have used in a recruitment workplace, My life is so much easier and I'm I have 10x the LinkedIn engagement I have ever had before. Thanks guys

Clair Cunningham
Principal (Paiger expert) Branch Manger
Paiger is a fantastic platform to boost your brand awareness, keep you on brand with the way of the world and become a professional in the eyes of your followers. Paiger has opened my mind to may different article's, websites, forums and makes me want to wake up and share what I find every day.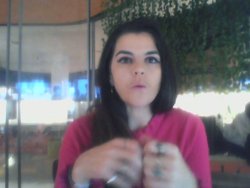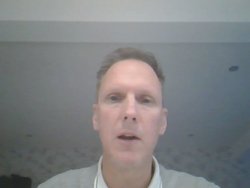 Will Haszard
Senior Talent Solutions Partner
Deanna was brilliant in helping me set up job alerts with Paiger and discussing my marketing strategy. It is still early stages but Paiger looks to be a very useful tool and I'd recommend Deanna.

Janine Ambrose
BDM Back Office Support Services
Aldo was very engaging, understood the journey we are taking, gave us further tips and I love the platform, its so easy and just brilliant
Saneaah
Recruitment Consultant - redfish Solutions
Paiger has been useful in helping me create a post when I just don't know how to word it, it allows me to keep posting on LinkedIn without taking up too much time in my day. Also, it helps me learn more about my sectors with up to date news articles.

PAIGER is perfect for busy recruiters. I was honestly rubbish at being active on LinkedIn, but Paiger takes away 99% of the time and effort! It's like your trusted social media Personal Assistant. I wouldn't want to be without it now.
Ryan Eustace
Senior Recruitment Consultant
Katrina was very helpful today in a group call with our company. These can be very nerve-racking but Katrina was fazed and took every question thrown in her direction with expertise and answered them all. Nobody felt uncomfortable and Katrina was able to demonstrate certain parts of Paiger that our company needed help with very clearly and it gave us a very good understanding Even afterwards, Katrina is helping us by sending a few examples of how other companies may use certain aspects which has helped us massively. Excited to keep using Paiger and working with Katrina :)
Katrina Lewis was amazing, a great help!! Katrina didn't rush through any parts of the training and asked us if we had any questions at the end of each section to make sure we was happy with what we was learning.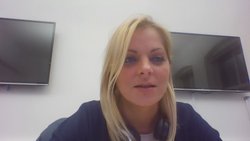 Marta Rodriguez
Social Media Manager - Adria Solutions
Every time we've had an issue with our Paiger account or the integrations the tech support and the account manager have been helpful, keeping us updated on their work and offering valuable solutions.
Bobilca Andreea
Principale Account Manager
Katrina was amazing! So detailed oriented, having so much patience and really passionate about what she does. Thank you very much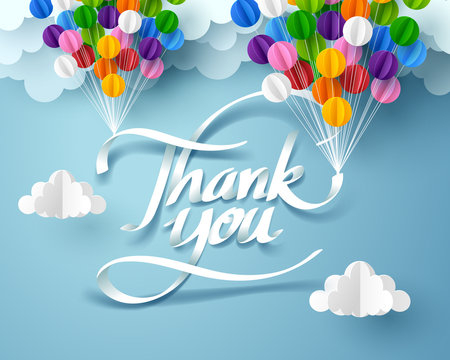 Fantastic journey so far with Paiger. Lots to learn but nothing is too much trouble for the implementation team. Great processes and amazing staff. Super responsive and most of all, super patient!! Enjoying our experience with Paiger and long may it continue.
I had a meeting with Aldo this morning. He was very informative, explained features well and he was very easy to engage with.

George Tingle
Recruitment Consultant with Chandler Harris Recruitment
I've been using Paiger since I first got into recruitment and its has been one of my most useful tools for networking and spreading our services. I can genuinely say I use the site every day, not only does it automatically sends out our roles via LinkedIn - the Ghost-writer function can create some very well worded posts regarding up to date news and market trends. I would absolutely recommend this platform to anyone who wants to not only make daily posting less time consuming but also to keep up with market related news.
Jenny Lewis
Operations Manager at Sisko Group
Rachel came down to our office and held our onsite training session, Rachel was on time, professional, and super informative! Rachel gave a detailed session on everything we needed to know in order to make the most out of Paiger. Rachel gave us loads of ideas and examples, which was really beneficial to us. The consultants really liked the onsite training, which was different to the usual online training as it gave the opportunity for live examples and questions which was reassuring for all.
Katie Beck
Recruitment Delivery Manager at Blue Eskimo
Tanita provided us with some refresher training on the BD side of the platform. It was really helpful and a good reminder of what we can do with Paiger. Tanita is always happy to help! We have also found the outreach tool to be particularly useful, when sharing links to our recent workplace and salary survey.
Fantastic product with even better people behind it. A special thanks to Tanita who always checks in and ensures everyone in the team is up to speed as we continue to grow ourselves. Couldn't recommend more!
Ebony James
Senior Recruitment Consultant at KennedyPearce
I had my training session with Deanna Westall, and she is absolutely brilliant! - It was a great and informative session, she took time to answer every question I had, and made it easy to follow along interactively. By the end of the session I felt confident, empowered and interested in using Paiger to schedule my posts via LinkedIn!
Daria
Marketing Assistant, 6 Group
We recently partnered with Paiger to boost our social media presence, and it's been a game-changer. Big thanks to Rachel and Dan as they are very responsive and friendly; they've got our back. The on-site training led by Dan was not only informative but also fun – he's a friendly guy who made everything crystal clear and even gave us some insights for our posts. Our account manager, Rachel, has been a superstar, promptly addressing any concerns or questions. Overall, it's been a fantastic experience that's taken the hassle out of managing our social media tasks.

Ellie Booton
Recruitment & Marketing Co-ordinator at Fuel Recruitment
Paiger has transformed our social media management at Fuel Recruitment. The ability to schedule posts across multiple platforms saves us huge amounts of time. But beyond scheduling, Paiger also assists us with creating engaging content. The ghost writing tool provides prompts and draft posts for us to review and tweak as needed. This feature has been invaluable, cutting out hours we previously spent crafting original posts from scratch. Between streamlining publishing and automating content creation, Paiger has enabled us to manage our social presence more efficiently. We can focus on fine-tuning messaging and strategy rather than getting bogged down in manual, time-consuming tasks. I'd highly recommend Paiger to any recruitment firm looking to elevate their social media game. It's an indispensable tool for centralising multi-channel posting and assisted content writing. Paiger has been a total game-changer for Fuel!

Betty R
National Account Executive - JobsInLogistics.com Inc.
I have found the "research" option invaluable when it comes to finding qualified contacts.
I have absolutely love using Paiger! It takes the strain off posting on multiple sites every day, and frees up my week to focus on work!

Zach G.
Associate Director of Marketing - Blue Chip Talent
Paiger has made it easy to distribute content across our staff which then brings critical information to their networks, which ultimately contain our candidates. Our engagement and follower count has accelerated since implementing Paiger.
Darren Spain
Recruitment Consultant @ Daksta
Darren was a legend! Explained everything so simply and helps he's got a great name!
Very easy to create a boolean and search for hidden candidates on LinkedIn, I found two candidates for a role that I couldn't previously find anyone for!

Max Webber
Associate recruitment consultant at Daksta

Darren massively helped me with taking the first steps into posting my first ever Linkedin post, helping me reach the best audience at the fastest time.
Paiger has been a easy way to post to multiple platforms at once. It helps to know what exactly is set to be posted using the schedule. With the addition of Ghost Writer, it makes it easer to post eye catching professional post.

Erin Coleclough
Client Services Director at 4Front Recruitment Limited
Rachel was fab and took us through all the exciting things that Paiger will help us to do as a business. Really looking forward to seeing it in action and can't thank Rachel enough for answering all of our questions. 😁
Cameron Ralphs
Recruitment Consultant and Spinwell Global
The schedule feature is very time efficient and helpful, it gives the option to send out posts day by day instead of doing them manually. That for a recruitment consultant is much easier to use and very beneficial.
Thank you, Aldo for your assistance today. Was great to meet you, the training ran smoothly, and this program is def a game changer and eye opener for me. Enjoyed working with you today and look forward to working with you in the near future on all our projects we take on. Thank you Paiger for this incredible platform. Kind regards Cobus
I had a catch up session with Katrina Lewis yesterday. It was strange, yesterday Jump ran a webinar where were we discussing selling better services and the importance of customer service. Katrina epitomised what customer service should be like, you could not ask from a more friendly and informative account manager. She is a credit to Paiger
The guys at Paiger have been fantastic acting extremely quickly on any queries or issues myself and team have had. The AI tool itself is fantastic and really helps streamline my work
The BD tools are really useful for generating further business and staying on top of your market. Katrina provided an in-depth walkthrough to make the use of them even easier!
Tyla
Senior Talent Acquisition Manager
Paiger has been an absolute game-changer for our day-to-day planning of our activity. Their innovative approach to recruiting and candidate sourcing has had a profound impact on our hiring process. With Paiger's tools and insights, We've not only improved the efficiency of our recruitment efforts but have also discovered top-tier candidates that we might have otherwise missed. The platform's capabilities, coupled with their exceptional support, have truly elevated our talent acquisition strategy. We couldn't be more pleased with the results. Thank you, Paiger, for making our hiring process smarter and more effective!
Ella
Senior Consultant @ Axiom
Rachel came into our office to train us and was super nice & professional. She went into detail about everything we needed to know and I felt at ease if to ask any questions that I needed help on. The training was very in-depth and she also offered us additional support outside of the training, if we needed anything which I thought was great and boosted my confidence in using paiger :)
Liam Paton
Recruitment Constultant @ Axiom Perosnnel
Rachel was brilliant with her training today. Very clear and helpful with each part of the system!
Paiger is a fantastic tool where I am able to integrate LinkedIn and find new leads.




I recently posted through Paiger and someone recognised my name. They called as they heard my name from their sister who used me previously for recruitment!




We have managed to pick up new companies which we weren't aware of. 





But most importantly we're more aware of the market!

Aidan Mortimer
Marketing Manager - Engage People Recruitment
Paiger has been a lifesaver in terms of significantly reducing the time it takes to pull content together for my online channels. I value having a one stop place where I can source and schedule everything if needed. The automatic job shares have been a game changer in terms of getting eyeballs on our roles and play a significant role in referring traffic to our site.

Nikki Phillips
Senior Recruitment Consultant - Eventus Recruitment Group
I find Paiger super helpful. It helps me organise my posts, provides me with lots of ideas for creating my own content along with content I can share directly each day. We recently had some training with Dan and he gave us some useful tips for the BD tools which I'm already using and finding super helpful. I also love the fact that there are continuous improvements that help me in my role so I genuinely find it invaluable.
Charlie Syrett
Director - Richmond Square Consulting Ltd
Tanita was fantastic! She explained everything in detail and clearly, was very informative and had a lovely and friendly manner which was very endearing. Very much recommended.

Rachel was amazing! Covered a lot but in a simple quick way and I could see how each of the functions would benefit me! Loved that she really took the time to prepare before our meetings and check my website, activity, etc because it helped drive the conversation. Thanks Rachel!
Rachel Duncan
Project Support Manager, Live Recruitment
I just wanted to express my gratitude to Deanna for the last year or so that I've worked with her. Deanna's been fantastic - always lovely and friendly and so quick to react to any requests. She makes great constructive suggestions and constantly nudges us to get the best out of Paiger. I always leave our calls with a smile on my face, which is very rare nowadays! Thanks Deanna, you're a superstar!
A big thanks to Chloe who has been so helpful and efficient helping us load up new images and templates to the account. Brilliant communication throughout, thanks so much :)
Tanita was a great trainer for our team today - she showed us some super helpful ways of using Paiger we weren't aware of and also answered any questions from the team. Would recommend and have also booked another call with her to go through some content suggestions!
Adam Sommerville
Managing Director at James George Recruitment Ltd
I've been dealing with Katrina at Paiger for at least a year now and she is great! Always giving great tips and advice during our calls and I would definitely recommend! Thank you Katrina
Heidi
Heidi Wright Recruitment limited
Great follow up session with Aldo today, his knowledge and enthusiasm is infectious. Great to be kept up to date with all the latest tools

Ceren Metinol
Web3 Talent Engagement Consultant At Block Recruit
Paiger has automated candidate sourcing which saves time it has also helped me organise candidate interactions and data. It helps me tailor outreach for a personalized candidate experience and is cost effective, and reduces manual task. Lastly it is also the place i use to create my linked in posts due to the fact it makes it easy and simple to schedule and share linkedin post. Not only that it also helps me see my colleges posts and engage with them.
We have been using Paiger for over 6 months now and it's one of the best decisions I've made! It's so user friendly and I love it for organising my posts, as well as doing BD. Tanita has been amazing in supporting myself and the team to get the maximum out of Paiger and we're delighted to be working with them :)
Paiger has allowed the team to take more ownership of their LinkedIn content. It has given them more tools, tips and tricks to improve their LinkedIn usage. Paiger has made it so much easier to schedule content in advance, as well as recommending content to share, which has elevated their LinkedIn's. Thanks Paiger!
Mimi
Digital zebra, marketing consultant
Brilliant training from Deana, Highly Recommend.
Customer service is excellent with the personable touch. The application is so easy to use and saves an enormous amount of time, by posting your articles and news to multiple outlets. Also for business development it helps you target potential prospect much quicker and more directly.

Colin Chandler
Director at Chandler Harris Recruitment Ltd
We've been using Paiger for nearly 3 years and they are always evolving their offering and keeping their customers up to date. Unlike other software vendors that we've used that can be quick to sell you their tech and then fail to train and support, the team at Paiger really do go the extra mile. Deanna is a credit to the business and her training style is fun, engaging, with a nothing is too much trouble attitude. It is an excellent platform and I would thoroughly recommend them.
I have used Paiger for a number of years now. Amazing platform to drive branding and business development. I love the speed at which the business has grown with a number of new solutions on a regular basis. Customer service is one of the best - they really look after you. I can recommend enough.
George Barron
Recruitment Consultant Premier Recruitment Solutions
Easy to use with great features
Paiger has been a fantastic addition to my personal brand. My engagement with both candidates and clients have increased dramatically and my brand's credibility has grown.
Paiger is a truly unique platform - capturing the real essence of the needs of varying communication for the recruitment industry. For VidCircle this has allowed us to concentrate on other areas of the business, while Paiger runs in the background and does the hard work for you.

Emily Cooper
Recruitment Consultant - Sheldon Phillips
Deanna and Darren have been so helpful with Paiger. I admire that they reached out to me, offering to provide 1:1 support with the system. They really care about optimising your experience with Paiger by creating a personalised and interactive walk through. I was also given the opportunity for follow up sessions, after I had been given some time to use Paiger myself. It really highlights how supportive they are.
Oliver
Head of SEO - Reach Digital Ltd
Chloe is always very response and is quick to solve any queries. Thank you for your help.
Kat
Marketing Executive - AJ Fox Compliance
Paiger has helped us improve our impressions on LinkedIn drastically, and our following has increased greatly too. Paiger makes it so easy to have juicy content going out from the whole team every single day, and more fantastic candidates coming into the business as a result. Thank you Paiger!

Ben Stark
Senior Consultant - Arthur Financial
What an amazing marketing platform! Prior to using Paiger, I found it tricky to stay active on LinkedIn, and post relevant and useful content for my network. I have been using Paiger for 3 weeks and it's transformed the way I engage and attract people within my network.

Lisa Hooper
Operations Manager, dentaljobs.co.uk.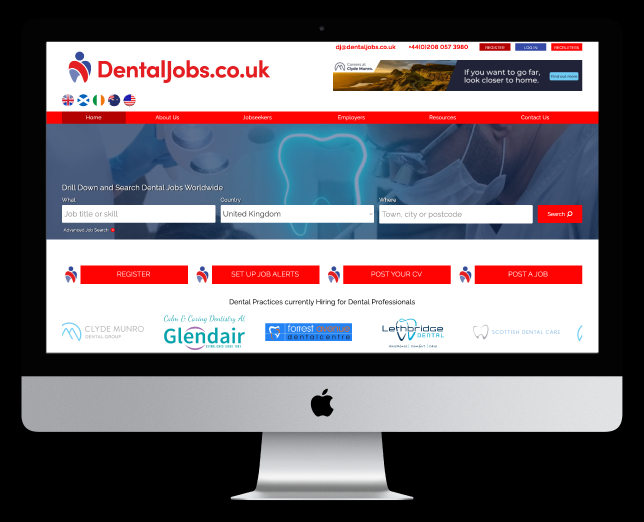 I recently started using Paiger and it has been an absolute game changer for my online job board platform. By enabling me to manage my social media pipeline posts in one place, it has saved me an enormous amount of time and hassle. The intuitive interface is incredibly user friendly, and I am able to keep track of all my posts efficiently and effectively. I am also able to easily access analytics and insights which provide valuable insight into the performance of my recruitment efforts. Paiger has completely revolutionised the way I manage my social media posting process, and I am so grateful to have access to it. It has made my job so much easier and enabled me to focus on the important task of finding the best & most up to date market news & content . #socialmediaposts #productivity #efficiency
As the person in charge of monitoring Paiger for my company, I can attest to its ease and multiple applications, going from Market research and lead generation all the way to marketing and branding. It has become a daily practice in the office and something we like to get the most out of.
Deanna was just awesome, she made everything simple and easy to understand.
Elmas
Marketing Assistant and Resourcer
Paiger has been a great help in managing our social media. As recruiters we are often stretched thin managing clients, candidates, our personal and company linkedin for resourcing, sourcing leads and brand management as well as writing engaging content! Paiger has helped me come up with engaging posts and content, allowing me to post more frequently and saving me lots of time. The regular email upates with pre-written posts, job leads and articles saves me the most time and is always relevant, on brand and engaging. The team are always on hand to help and catch up with you regularly to provide tips and ways to make the most out of our account.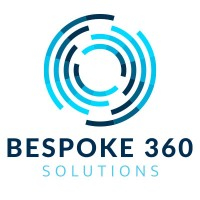 Paiger has become an integral part of our company's daily routine, it's helped us streamline our social media presence. It's easy to use, the customer support is amazing and overall it's something we as a company now couldn't do without!

Mark Budd
Managing Director and Co- Founder
Marketing has always been a headache of mine, Paiger has removed this headache! I love the branding and content suggestions. It has got my name and company out into the market in such an elegant and professional way. Our interaction/response rate has never been higher.
Beth Burgess
Recruitment Consultant - Compass Associates
Being new into the recruitment industry Paiger allowed me to interact with candidates/clients and build my personal brand. I frequently keep up to date with recently articles within the private healthcare industry and have received many messages from candidates interested and wanting to learn more on job adverts that I schedule in at specific times ensuring I can attract the most attention to the post. I will continue to use Paiger to engage with my LinkedIn connections, keep up to date with new market knowledge, go after new roles that makes business development easier (as I know who to target) and schedule in weekly articles that post for me.
Paiger has helped me discover new news in the tech market which is of great value to me! 

Ifan Hembrough
Senior Recruitment Consultant
Paiger has really helped me succeed in my role, from finding new vacancies to work on to updating my LinkedIn automatically each morning to find the best candidates. Since using Paiger, my LinkedIn SSI score has improved and I am seeing great results. I am now in the top 5% for my job title in the UK, thanks to Paiger updating it each morning with new roles. The writing tool is excellent at drafting job adverts, LinkedIn posts and blog posts. Paiger has allowed me to free up more of my time to do what I need to do, whilst Paiger does the admin in the background for me. The team at Paiger are supportive and answer any questions that I may have quickly and effectively.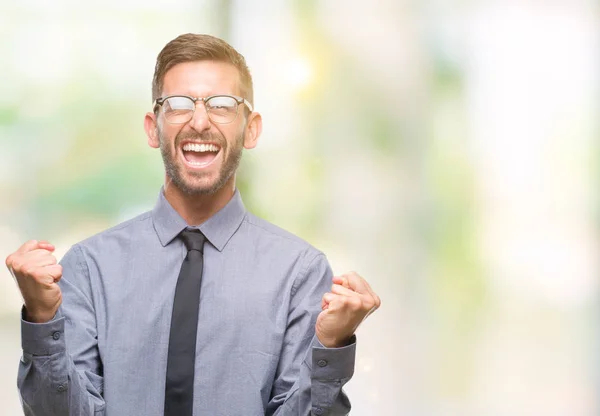 Paiger helps me every day by taking a lot of manual labour out of my hands. I simply schedule my posts and click the types of media i want to share it on. Instead of it taking me hours every week, i now only invest 1 hour per month and Paiger does the rest. And the best part is; i get so many results wich makes my job easy to do. i LOVE it!

Josh Cooper
Senior Recruitment Consultant at Compass Associates
We have been using Paiger for a couple of months now and have enjoyed it greatly. It is brilliant for regular posts keeping social engagement especially with the scheduled posts at the weekend. On top of this, we have found it useful for seeking leads and general market knowledge as well as using the AI tools to build insightful posts that are has good client and candidate exposure. My connections and engagement on Linked In have soared and I look forward to seeing how it grows and tweaks.

George Tingle
Recruitment Consultant with Chandler Harris Recruitment
From the day I started in recruitment I have used Paiger, for me its a no brainer. As a tool its multifaceted uses are a game changer, with everything from an easy to use post scheduling system to an AI ghost-writer that literally writes the posts for you based off of related news and trends! I literally use this system every day and its saves me time and increases not only brand but active job role awareness too. They also have great training systems and I have had multiple teams training sessions to better unlock my use of Paiger. For me it's 5 stars all... day... long
benjamin wilkinson
Trainee sales exec - Espria
Paiger has been fantastic at getting me more Impressions on linkedin I have been able to massively increase the amount of connections resulting in many more business opportunities
Kieran Bond
Senior Consultant at Pavilion Recruitment
Paiger is a life saver! Amazing features, with great options for posting, sourcing and business development. Definitely something I would recommend for anyone new!
Charlie Hersom
Premier Recruitment Solutions
Paiger is brilliant for being able to create content for my LinkedIn. I struggle with knowing what to write about or how to word it. The ghost writer function is extremely useful to me

Paiger is excellent, like having a full time marketing person in the business, great value and very easy to use.
Deanna knew exactly what questions to answer, made it easy for me to navigate the site, and has helped my understanding of LinkedIn
Really appreciate the help from Deanna at Paiger, really comprehensive and useful tips that are definitely going to be game changers in my future use of the platform!
Super efficient responses from Paiger team and resolved problems quickly with pleasant feedback from their team!
Bonnie MacGregor
Senior Recruitment Consultant - Premier Recruitment Solutions
Ella came in and provided fantastic training for us to utilize and get the most out of Paiger. She was very informative and answered any questions we had with no hesitation. Great service provided.

Shaun
Commercial Director - Premier Recruitment Solutions
Since we started using Paiger, we have all developed our online and social conversations, which has enabled us to grow our networks and nurture sales conversations. But Paiger does way more; Finding Vacancies and Outreach to name two fantastic tools in the box - and we are excited to see how Paiger impacts our business growth over the coming months.

Nath
Recruitment Consultant at Premier Recruitment Solutions
Ella came to the office to give us a masterclass in Paiger and was great! Had the answer to every possible question and was a great help! Thank you Ella!
Haydon Warner
Director, Warner Recruitment Ltd
Warner Recruitment love working with Paiger. They really do care about the relationship.......and they are such nice people! 😊⭐⭐⭐⭐⭐
Deanna has always offered a 1st class service to TSR Legal. Every conversation we have, I walk away with new ideas and feel very supported if there are any queries or issues. Deanna is great at understanding what we need as a business and ensures that we are aware of all the tools and tricks to facilitate the growth of our team and business. Excellent service and a great ambassador for Paiger!! :)

Maria Murphy
SmithCarey FMCG consultancy
Tanita ran an excellent training session, adjusting the pace to accommodate Paiger subscribers at different usage levels. She was informative, clear and it was an added value session to understand how to maximise our use of Paiger to get the best impact for our business.
Tanita's help is invaluable. I am not the greatest with technology and she explains things in plain English, no tech gobbledegook, which is perfect for me! She's great fun to speak with too :)

Tanita was a great help this morning showing some additional features I wasn't aware of. I've already started to use the features! Thanks Tanita :)
Nick Rees
Managing Director, REES Media and Marketing
I found Deanna's training session clear, concise and friendly...everything you want from online training really. Thank you
My customer success executive is Deanna Westall and she was outstanding. Very knowledgeable and extremely helpful on how to get the most out of Paiger. There was even a point where she resolved an issue before I even realised it was an issue. She is an absolute asset to Paiger and now thanks to Deanna my day to day tasks on LinkedIn have been cut in half whilst increasing activity and engagement because of her help. If you have Deanna as your account manager you are in safe hands.
Ella Cooper was excellent at showcasing the functionality of Paiger. My company is excited to get started with platform.
Chloe was extremely helpful and responsive in getting the job advert element of our Paiger system sorted!
Aldo was a fantastic blend of informative and friendly. He provided me with a thorough walkthrough of Paiger, skillfully emphasizing the key features and customized use cases that are perfectly aligned with my market. This newfound knowledge has been invaluable in propelling the success of my desk and business. I wholeheartedly endorse Aldo as a top-tier customer success manager.
Patrick Jones
Operations Manager, carbon60
I enjoy using Pager to schedule my Linkedin messages. Great service, thanks.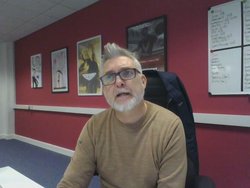 Scott Lechley
Owner - Lechley Associates
Thanks Chloe, you said it would be sorted the following day however it was done within the hour! Super work as always and the checking in after to see if all is OK is just what we need. Catch up soon Scott ⭐️⭐️⭐️⭐️⭐️
Laura Padgett
Managing Director, Authentic Talent Limited
Dan was great as always, informative and keeps it relevant. He also has the patience of a saint! Thanks again.
Beth
Office Manager - Taylor Higson
Had a one on one meeting this morning with Katrina Lewis which was really informative, thank you for the support.
Emma
Recruitment Consultant - HRC
I'm new to Paiger and had a training session with Alex Hammond to get started. He broke down everything so clearly and made sure we understood everything and all our questions were answered. He also tailored parts of the training to suit our markets which helped a lot. Really enjoyed the training session and appreciate the time Alex took with us!
Really enjoyed the training session with Alex about how to use Paiger and make the most out of LinkedIn. Well worth booking in some time with him if you're new to Paiger or looking to build your personal brand. Cheers for your help!
Emily Williams
Social Media Manager, Henley Insights Group
Ella was very helpful getting Paiger set up for us. She explained the features very well, making it easy to understand and was able to answer all of our questions.
Excellent experience from start to finish with Paiger. Thank you to Cameron and Rachel for your time and support!
Great training session with Dan that all the team found really beneficial. Dan went through all the elements of the system in detail and displayed to the team the way that they can add value using Paiger.
Helen Davies
Director, Henley Research
Awesome training session from Elle - very informative, and at a perfect pace so that everyone felt fully onboarded by the end of the session. Can't wait to get stuck in and start using the platform
Paul Knight
Churchill Executive Search
Great product and service. Ella presented well and answered all questions with enthusiasm and made the session really informative.
Lauren
Operations and Engagement Manager
All the team at Paiger are always so helpful and attentive with anything I discuss with them. They listen to feedback and new suggestions, and go out of their way to try and continuously improve their platform. A great piece of software for any marketeer
Tom Hearn
Recruitment Consultant at Liberty Towers
I've only been using Paiger for a week, but I can already see the time I've spent doing BD is much more productive, and the material is much more engaging. It's easy to show some of the decision-makers within a company, and it has saved me hours of hunting for relevant content to customise messages. I'd definitely recommend to any recruiters out there.
Louise
Operations Director - DMJ Recruitment
The training sessions were engaging and enabled a smooth adoption across the business. Ella you have been fantastic to work with and so supportive throughout, thank you!

Fil
Technology & Change Recruiter
Lisa was absolutely fantastic, very engaging, knowledgeable, and provided a lot of insight on how to leverage the tools built into Paiger. We have all walked away having learned something new and with lots of ideas on how we're going to implement Paiger to increase LI engagement and support BD efforts. Thanks for your time Lisa!
Rose Swallow
Recruitment Consultant - Gerrard White
Really helpful session - found out more about all the features of Paiger and how it can help me more with my searches and Linkedin engagement. Would definitely recommend having this training session to use Paiger to its full potential!

David Yarwood
DATS Engineering Solutions Ltd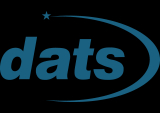 The Paiger training and new features updates are regularly helpful and always enjoyable to attend or participate in. There is often at least one useful new feature available - that is demonstrated clearly and effectively. The sessions are also concise and never longer than they need to be, enabling us to get on with what we need to do, whilst giving us the option of following up as we may wish.
Pat mclean
Director - Hatch Recruitment
Deanna is my Account Manager with Paiger and she is excellent! Not much more I can say. She did everything she said she would promptly and with attention to detail. She made sure she got to know me and not just the brand. She is a credit to Paiger!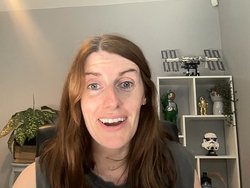 Ella Cooper's training session for Paiger was spot-on for our team's needs. Her expertise and passion shone through as she demystified the system. With engaging examples and practical demos, Ella left us with a solid grasp of Paiger. I recommend Ella as a trainer for her exceptional expertise and teaching style. Thank you, Ella, for an outstanding session!
Josh Cooper
Senior Recruitment Consultant
Chloe was a great help and replied to me so quickly in such a friendly manner! Some really fantastic support from her and the team! Looking forward to using Paiger more...

Shira
Recruitment Consultant, LMA Recruitment
Paiger is my personal assistant. Paiger cuts my job in half, whether it's ideas for LinkediIn posts or gathering marketing data, Paiger does it all for me so I can focus on the other tasks which make me more money.

I couldn't be happier with the service I received. Chloe was not only quick to respond but also incredibly friendly throughout the entire process. She efficiently solved my inquiry, making the experience seamless and stress-free. It's refreshing to work with someone who combines professionalism with such a warm and approachable demeanor. #LovePaiger
The training session today with Ella was a fantastic, I really enjoyed learning about Paiger. Ella made it very clear and easy to understand.
Chloe was really helpful and helped me with lots of questions I had as a first time user of Paiger! Was really friendly and knowledgable and I feel a lot more confident about using the webiste now.
Jacqueline
Founder/CEO - Spark Recruiting Partner LLC
For our marketing team, Paiger has changed the game. Their cutting-edge platform has greatly simplified the process of organizing our social media posting and content distribution activities. Our internet visibility and interaction have significantly increased since we started using Paiger. By giving us useful information on the tastes and habits of our audience, the analytics and reporting tools have also enabled us to improve the effectiveness of our content strategy. Our experience with Paiger has been genuinely remarkable due to its user-friendly design and superb customer service (thanks Lauren). To any company wishing to improve their social media marketing and achieve tangible outcomes, we heartily suggest Paiger.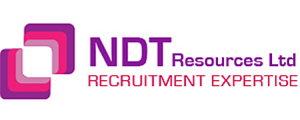 It was a pleasure to welcome Rachel to NDT Resources last Tuesday. She had a lot of content to put across, which she did in a methodical way and in an informal and engaging style. She obviously knows the platform very well and took the effort to understand our business so that Paiger would be a good fit for us. Rachel has since made some changes as to how we interact with Paiger, which are not typical for other clients. So, thank you Rachel, you've set us well on our way.
Chloe is an absolute superstar! Saved me a tonne of time and got me back up and running efficiently within no time (after I bodged it up).
Brilliant customer service from Chloe. Reacted quick and sorted out my problem very quickly!

Dan Cradock
Director, Emotiv Technical Recruitment
Lauren came to our office and gave us a comprehensive breakdown of all the key elements of Paiger. She was very clear, enthused, knowledgable and ready with an answer to any questions we had. Paiger is an extremely useful tool for any business looking to improve and streamline their marketing, business development, social media footprint and much more. It couldn't be simpler to use and will help save our company a huge amount of time.
Hannah Walker
Director at Constructive Moves
I had a refresher session with the lovely Deanna and she was so helpful in her approach and advice. Have had so much benefit from the Paiger platform and cannot rate it enough.

Sophie Docherty
Senior Recruitment Consultant, Adecco UK & I
The support received from Paiger has been second to none, My initial training from Ella was extremely interesting and easy to follow, and tailored to my needs. Paiger is an incredible tool and platform, and the dedicated support shown from Hollie following has been amazing. Hollie has supported me in setting up my Paiger for success and I am really grateful!
Andrea Davison
Scantec Personnel Limited

We joined Paiger about 6 weeks ago and the journey has been excellent so far. The implementation process was explained and ran just like they said it would - sounds obvious that but anyone who has brought tech in will know its not always the case! Lauren was with us through implementation and was quick to respond, knowledgeable and nothing seemed too much trouble. We have now been allocated an account manager, Katrina and she is on the ball and proactive. She booked service reviews with me and when we had our first review she was prepared and keen to help us get the most out of the product with some great tips. What more could I ask for? In terms of the product itself it is excellent, simple to use but with great time saving benefits for our consultants - which is exactly why we wanted it. As the old adage goes "time is money" so this tech is the perfect tool to help us become the efficient and effective recruitment business we are always pushing to be.
Great session! Really informative, Dan explained the features and benefits of Paiger and how they work. Definitely learnt more about the tools that Paiger offer that I don't think I would of fully understood from the online training. Dan was really engaged and kept the content relevant.
I really liked the session today, I felt that some of the more valuable features of Paiger such as, the ability to build Boolean searches and Ghostwriter generating daily content from the prompts, were skipped over a bit in the training video. It was really great to be shown exactly how those features work in person.
Fantastic and engaging session. Dan clearly explained the great features Paiger has to offer which we weren't fully aware of. Dan explained how the features would benefit us as busy Consultants which really got our team bought into the platform and they all left the session raring to go and start using Paiger to its full potential.
Sophia
Marketing Officer, Pioneer Selection Ltd
A Big thankyou to Perry from Paiger! I had a small issue trying to use tagging and Perry talked me through every step, was patient and also was very quick to respond to every email! Thank you Perry!

I've been working with Jenny and Ella to setup Paiger. One thing was absolutely clear before we started, I had no brand presence, 6 years running a business and nobody really knows who we are, we just lurk in the dark filling roles. Within a week of using Paiger, I am already seeing inbound candidates that I haven't engaged with before, my profile views are up by over 150%, and my posts are getting see by more people I want to engage with. The product itself isn't the only benefit, it's clear from an outside perspective the CEO, Darren, is extremely passionate and hands-on, the aftercare from the team is efficient, professional and friendly and it's clear that this platform will help recruiters create more credibility and knowledge in their chosen fields.
Rachel was great! Easy to understand and patient with technophobes. It's opened our eyes to the potential for Linkedin marketing.
Well run course, informative, helpful and personable
Abbie Baggett
Compliance Administrator, Clearly Education
A massive thank you to Chloe and the technical team for helping with our adverts query. What a friendly, experienced and approachable team of people. Always each to reach, quick to respond and helpful from start to end. Thank you also to Tanita who was really lovely to speak with and very quick to get us connected with the right people in the team to help. Overall hugely impressed and really appreciate all the help.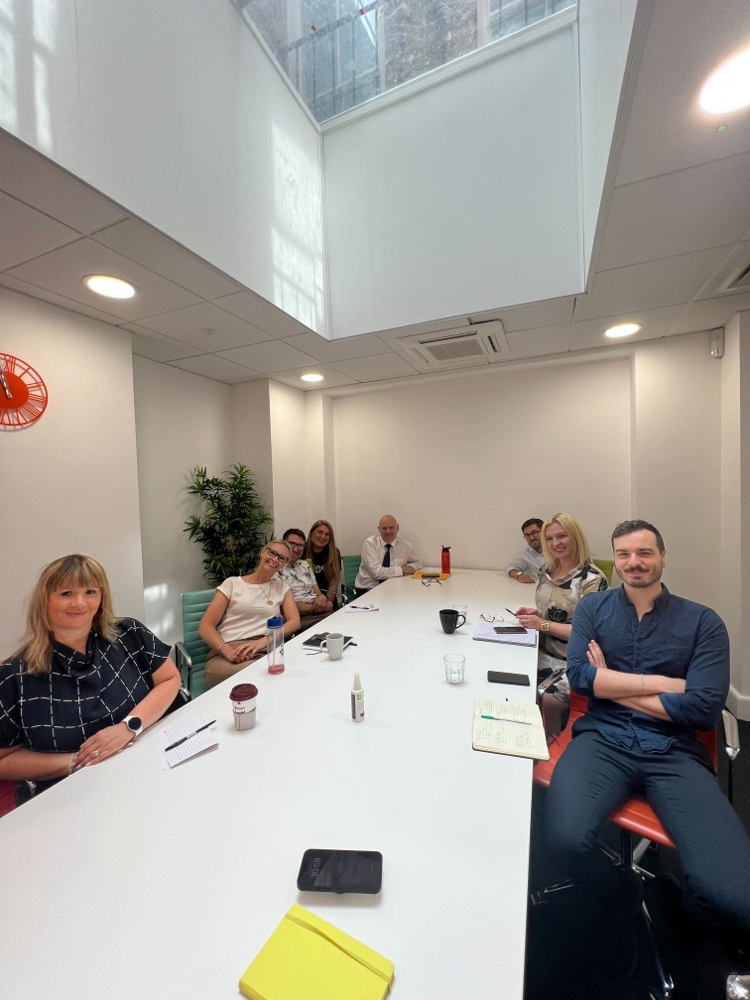 I am so impressed! Thank you Paiger Team. We may have had some tricky questions for Ella during our session, however Ella was able to support those questions right then and there with an answer. There is not much Paiger hasn't thought about to make this a fantastic piece of software.
Adam Sommerville
Managing Director at James George Recruitment Ltd
I have been using Paiger for about a year for my Recruitment business and It's been great! Katrina has been fantastic and I'm particularly impressed with the ghostwriter feature! Would definitely recommend!!
Best tool out there for recruiters!!! couldn't recommend anything else!
Hannah Walker
Director at Constructive MOves
Great training today from Katrina! She went through all of Paiger's latest features and made sure we are utilising the existing ones too. Always great content, friendly service and motivational advice.
Amelie de Candolle
Recruitment Consultant - Become
Great training session with Ella! Concise and relevant to my desk / sector - looking forward to getting started

Matt Mills
Managing Director - MFK Recruitment
I have just had a monthly check in call with Katrina. It's an understatement to say that Katrina is the best at what she does. To be honest, I just wish that she was a Software Engineer as my client's would love her! Katrina is so knowledgable and friendly, and she is an absolute asset to the Paiger team :)
Joanne O'Connor
Operations Director, Star Actuarial
I'd like to give a shout out to Deanna who has been the most helpful, informative and solution provider Account Manager that I have worked with (across all of our suppliers). Thank you Deanna!
Angela Aimson
Principal Branch Manager - Adecco
Ella gave a great Training session on paiger this week - I really enjoyed it learning more about the functionality and how it can help me in my role.
Sam Higginbottom
Director at Talent Recruitment Group
Rachel clearly knows the system inside out. Walked us through all parts of Paiger, showing us specific use cases for different parts of the software tailoring them to the sectors we work in. Any questions we had (down to some really specific points) Rachel had answers and solutions. Overall really happy with the training and now it's down to us to get using the platform. Thanks Rachel, Niall & the team at Paiger! :)

Lauren came to our offices last week to do some training! Lauren is absolutely ace, knowledgeable, interesting and really took the time to understand our needs as a business. Paiger as a platform is awesome, easy to navigate and has helped me so much already with engagement and post ideas. Thank you Lauren and the team at Paiger, I'm buzzing to see what we create together!!

Emma Hannigan
Senior TA Business Partner
I meant to write this ages ago. I have to say Paiger is absolutely SAVAGE. Paiger is an absolute game-changer in the world of recruitment and talent acquisition, and it has been a game changer in my working day and workflow. It really is a must-have tool for any forward-thinking Recruitment Company, Recruiter and Marketing Department looking to boost brand awareness across social media. Paiger is the future........ Well Done!
Mark Ostrowski
Director, Harcourt Matthews
The in-person training was great from Rachel and we are very excited to get the product up and running.
Heather Allen
Director, Harcourt Matthews
Rachel delivered an insightful training session for us this week. All of our team were present and we were able to get to grips with the new product and come away with some ideas of best use and how to get successful outcomes. We're looking forward to continuing to work with Rachel and Paiger.