Thank you so much! Very simple, thouroughly informative, and easy to use!
It was an excellent class and I've recommended it to other members of my upcoming multi-day bike trip and also to family members. While most everyone venturing outside has taken a first aid/CPR class in the past, it's important to take again because best practices continue to change.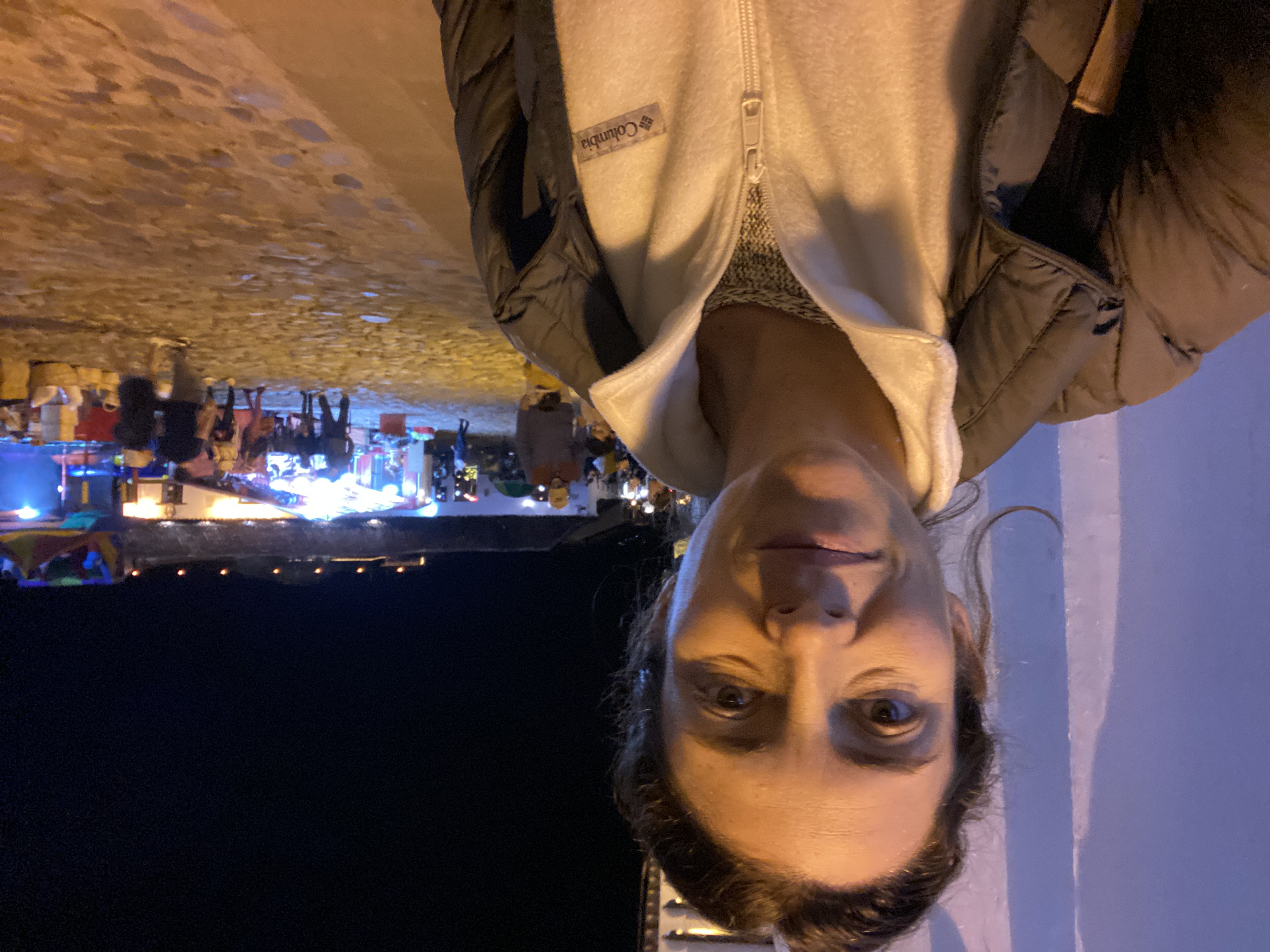 Thanks for the information, it is very clear, easy to follow, and specific for many environments. Also it is very practical and made me conscious of things I typically do without knowledge.
I really enjoyed the program. I was engaged with the content the entire time!
I thought the webinar was very good and I was able to gain more knowledge doing that before I did the online part.
Outstanding course, excellent feedback from practical exercises. Highly recommended. Thank you.
Well put together course. It worked well for me being able to go at my own pace and work remotely.
Great course with applicable scenarios that will benefit me in the future. Thank you!
Thank you for this wonderful opportunity to attain and renew a WFR online!
This was a great course, I learned a lot over the course as well. Even when I discussed info with my husband, who is a doctor, there were things that he learned as well. The cases were challenging, and the active videos were very challenging for me since my husband is 6'5 and over 200 pounds. He definitely didn't help, so moving him and rolling him was hard but I found good techniques. Some of the questions were tough because of the multiple selections, I think those were the hardest ones when they were all examples/multiple answers. It was a greater challenge than imagined, I thought I was ready for the test, but then I had to retake it. I think that was the best lesson overall.
I learned a lot in this course, and felt it was valuable. I am retired and am very active outdoors, and feel more confident in handling emergency situations should they arise. Thank you. I am a retired teacher, and the only feedback I would offer is that instructors review and comment on the first few assignments earlier, so I know I am on the right track as I complete the rest of them.
Very informational, somethings I never even thought about being out in parks.
Very informative and educational. Useful for those in the medical field and those who plan on spending time outdoors.
Good content for an online course. Covered a lot of stuff that could likely be found on the internet but at least it's all in once place.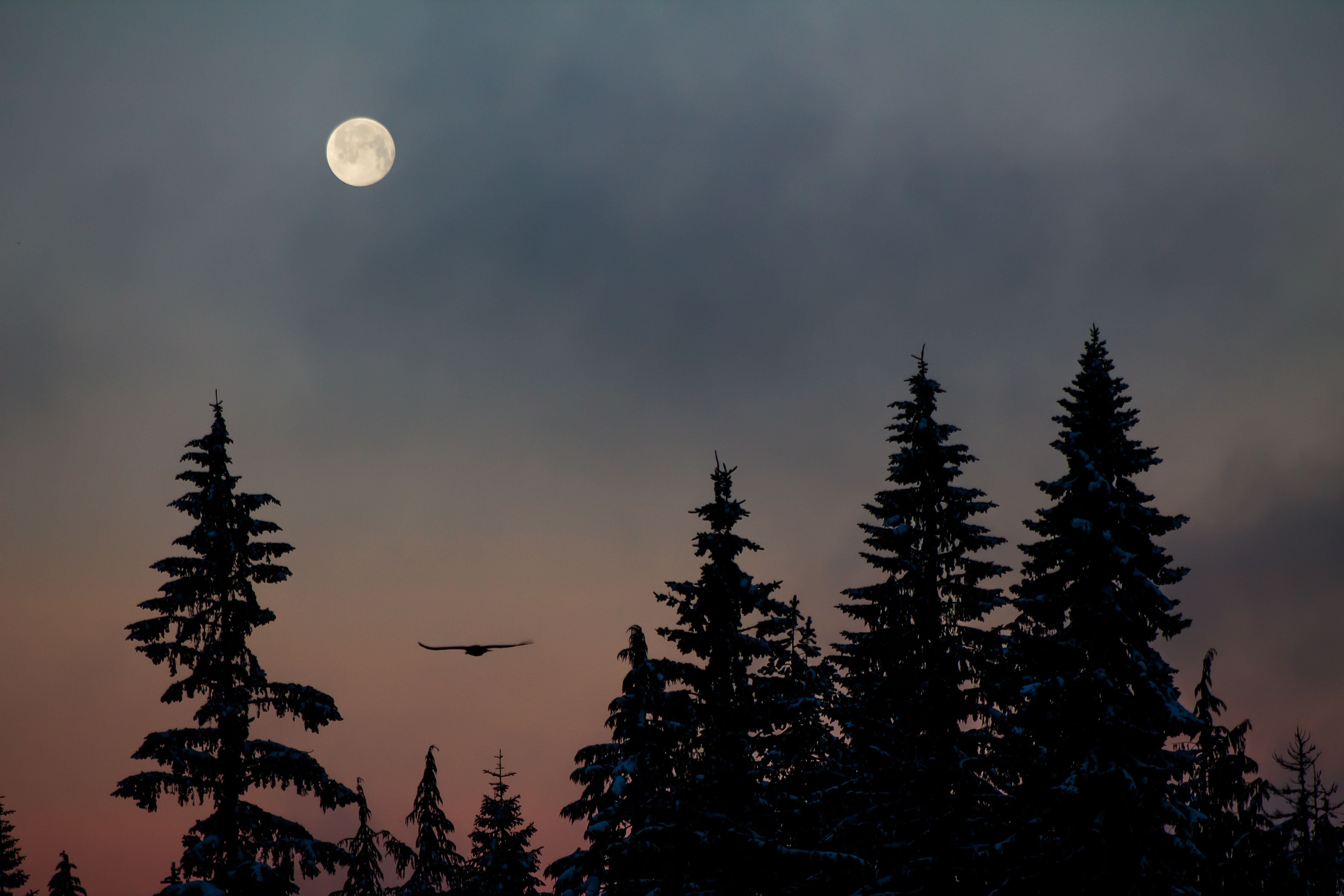 This was great. About what I expected. I appreciated the extra 16 hour designation. There was a lot of good information in there.
Good information and well presented
I think MARCH will forever be embedded in my brain. My first aid pack has been refreshed and I'm ready to hit the single tracks with this knowledge. I particularly enjoyed the altitude sickness section - an area I knew nothing about. Great stuff and I'm going to pass this class along to my mtb team.
Was a very engaging and accessible course!
The new format of the website lessons is more intuitive than the January format.
The course was pretty informative and easy to understand. I overland travel and camp dispersed. I'd think that some of the mentioned scenarios will be similar to situations I may find myself in, in the future. Thank you for having the course(s) available.
This was a great class and I can't wait to start the next class! THANK YOU
I really enjoyed listening to the videos and going at my own pace. I thought they were really informative and I feel like I learned a lot of things about the wilderness. I would recommend this to anyone.
I loved how it contained so much information in an easily accessible way that was easy to follow and could be accessed from my own home! I was able to learn so much useful survival information in such a short amount of time! This course was amazing!
Very practical and engaging material! Presented clearly and concisely with many examples.
Very informative course material. A lot of things were covered in this course that I have heard over the years but are incorrect or no longer valid. This course gave me the confidence I need to feel more comfortable assisting emergency situations in the wilderness.
Great course with lots of visuals and real life examples that assure that what is being taught is very applicable in the wilderness. The team that put this together have vast experience which makes a huge difference. It's great to have the support podcasts, book and videos to continue to review even after completing the course. I would love to see refresher courses for the advanced wilderness so we coudl keep our skills fresh. I would highly recomment Survivalmed!
This class was incredibly informative and relevant for any person who spends time outdoors. As a nurse, I had the basic knowledge of first aid and CPR but the specific scenarios for the wilderness were SO helpful. I learned a ton and feel much more prepared when I am on long hikes.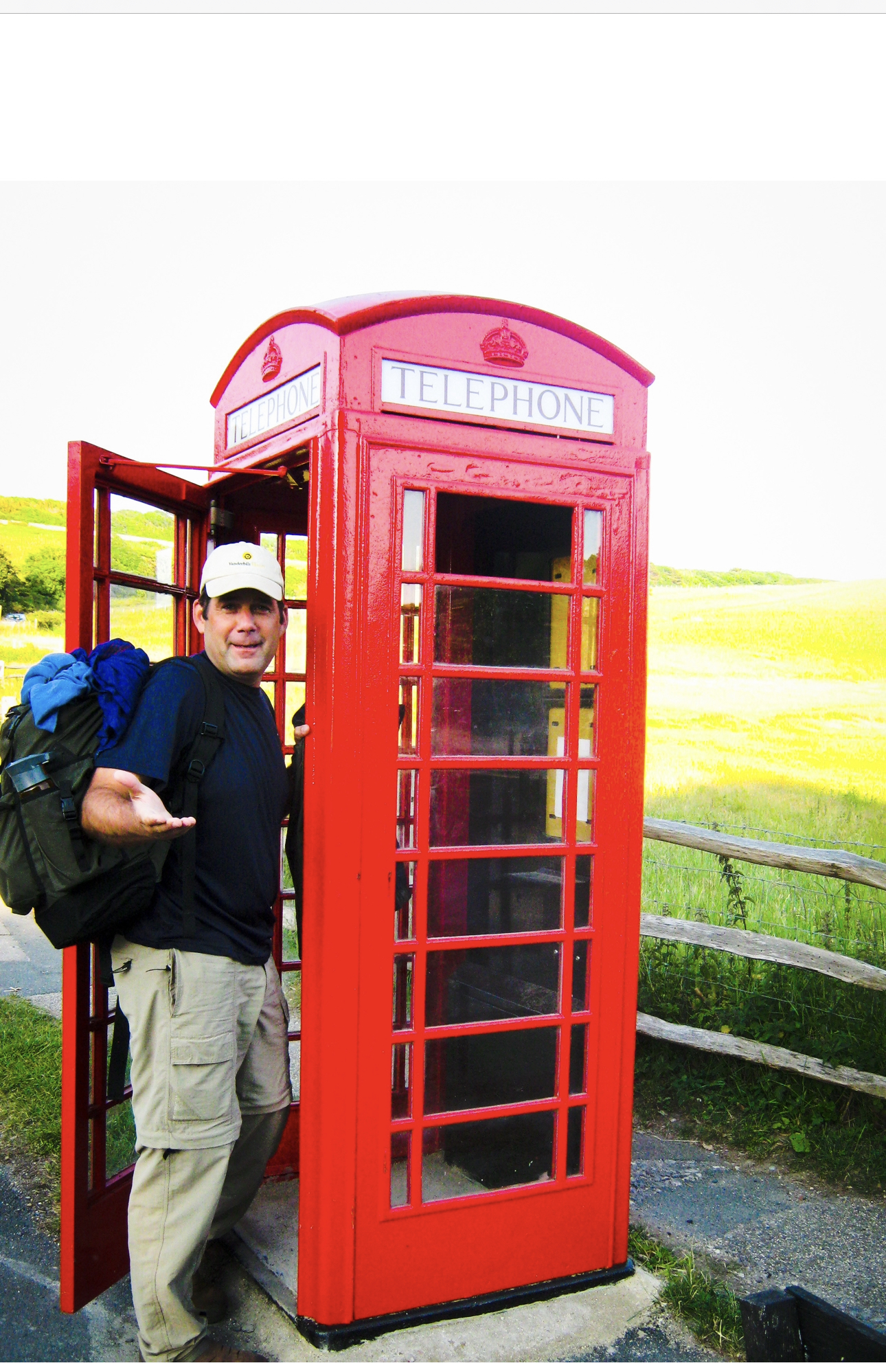 This course was very well done from the downloadable text book, the written content, to the video vignettes . You do not need any medical experience to take and enjoy these courses.I happened to have spent my career in trauma and emergency services and now as a trauma program consultant. I learned a lot I didn't know when it comes to wilderness medicine. I am an outdoor photographer and avid outdoorsman. I spend my free time in the mountains and backcountry, fly fishing, camping, kayaking, hiking, snowshoeing.... In the Emergency Department we have a controlled environment and supplies on hand. In the field- mountains, back country or wherever you find yourself outdoors, you are at the mercy of what is on hand and your experience. This course will give you the experience and skills you need to be prepared and have the best outcomes possible. It's extremely affordable, well written and well done. I am going to enroll in some of the other courses Survival Med offers after this experience.
I loved the course. One of the best survival courses that I participated
Great information. Very informative! Thank you for providing something that can and will save lives.
I am a combat veteran and military retiree. When I was in the military I performed many of these skills not just for training but in actual practice, I learned then what it meant to be without help and what it feels like to have to sit on a patient for upwards of 72 hours until transport is available. This is where I became fascinated with wilderness medicine. I took this course as ABSN RN student so I could teach my peers about a passion of mine which is wilderness medicine.
Class seemed well organized and covered relevant topics.
Super useful, need to practice this to get comfortable but the info was easy to understand.
Really fun course with great explanations and rationale for why to use certain techniques!
it was fun, and educational .
This was a Great course! Very informative and it was just what I needed. Could do it at my own pace!
Went great! I learned so much, thank you!
The class was great for some one with a Nursing background.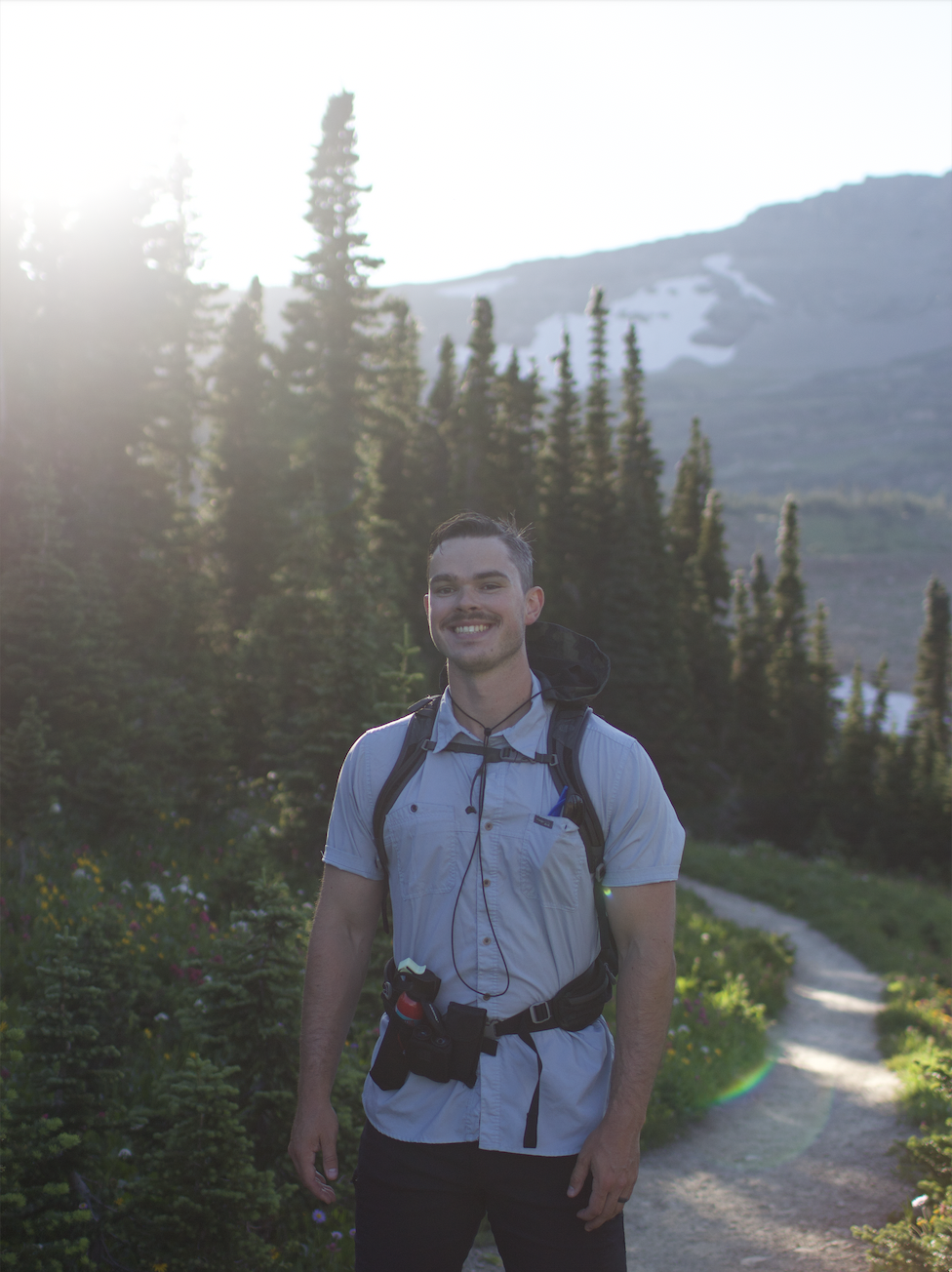 This course was extremely helpful for me! Not only learning basic wilderness first aid, but the supplemental podcasts, resources, and the ability to do them on my own time was wildly beneficial for someone like myself. I am actively studying for the MCAT, working, and married... So time is of the essence. Being able to learn the necessary information to be effective in the field, while doing it on my own time and it being extremely affordable was an all around win. Bravo Survival Med!
Great class, very useful information (especially the regional stuff), glad that it was self-paced. Would recommend this course.
Appreciate the ability to take the certification remotely and on your own time.
Interesting class. I like the short podcasts as well as the instructional videos. Completing the tasks required for the 16-hour designation were helpful for understanding how to perform them. Thinking you know how to do something and actually doing it can be a world of difference.
Fanastic. Being able to take the course as time allows was a huge asset. Survival Med was also very responsive to questions, computer issues, etc. throughout. I would definitely recommend them to others, and already plan to utilize them for when my 3 year renewal is due.
Excellent. I learned a lot. The presentation was organized and clear. I feel more confident planning outdoor adventures!
great comprehensive info. Realistic situations for the region I live in, practical advice and guidance, enjoyed the improvised practical skills using items you would find or may have with you. Answered many questions I had about being safe in the wilderness as well as some I never thought about before.
I am very happy with this course as it was a good price and contained a lot of very relevant information which was new to me, even though I have taken a 1-week wilderness first aid course in the past. Thank you
Awesome class! Unexpectedly thorough for an online class! I've taken other WFR training in the past and this is top-notch! Highly recommended!
The information was very helpful and the video demonstrations helped so much.
Extremely helpful and well explained. Appreciated that it was at the level of someone with both medical and outdoors knowledge.
Great! Lots of interesting tips that I knew nothing about or had learned wrong!
Great information and well structured. Very knowledgeable and informative for lots of situations
your course had a lot of good informative information.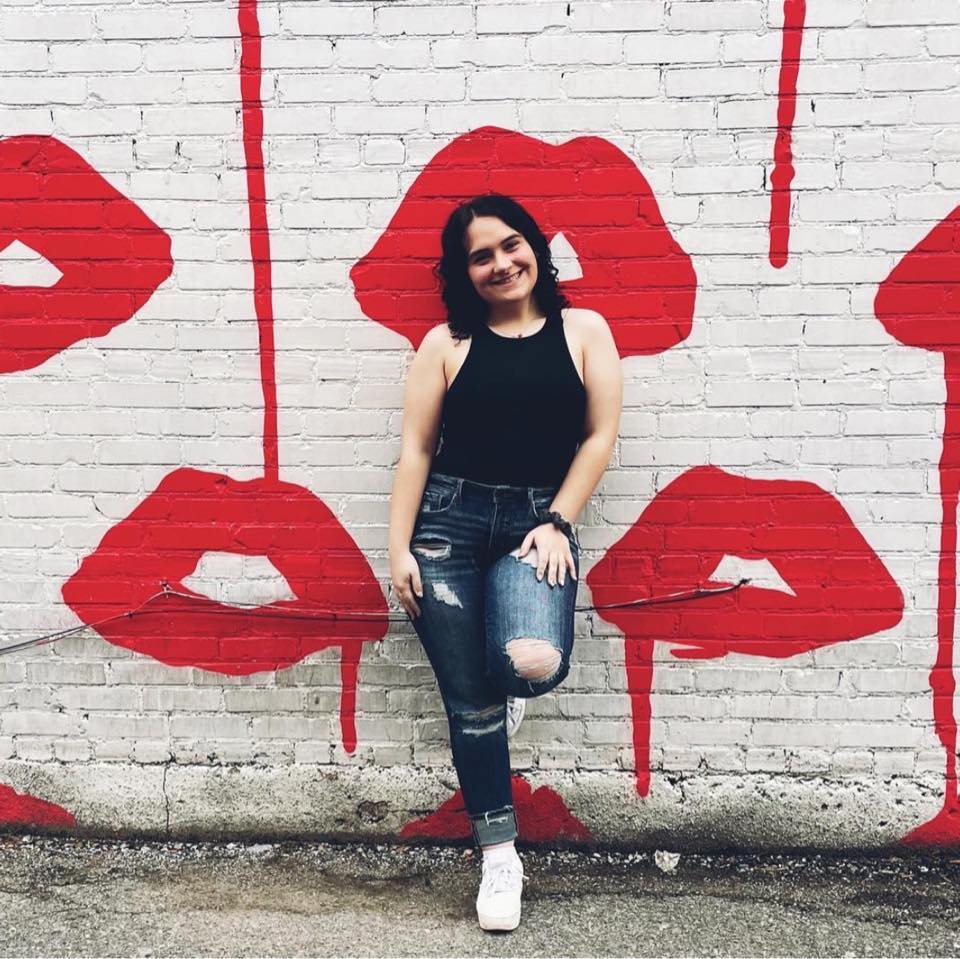 Although I still have to finish the image submissions for the 16-hour credit, I learned so much information from this course. I am so thankful that The Survival Med Team took the time to meet with my peers and me personally over zoom, and provided all of these lessons in an interesting manner. This is most definitely one of the most important courses I have ever taken, thank you!!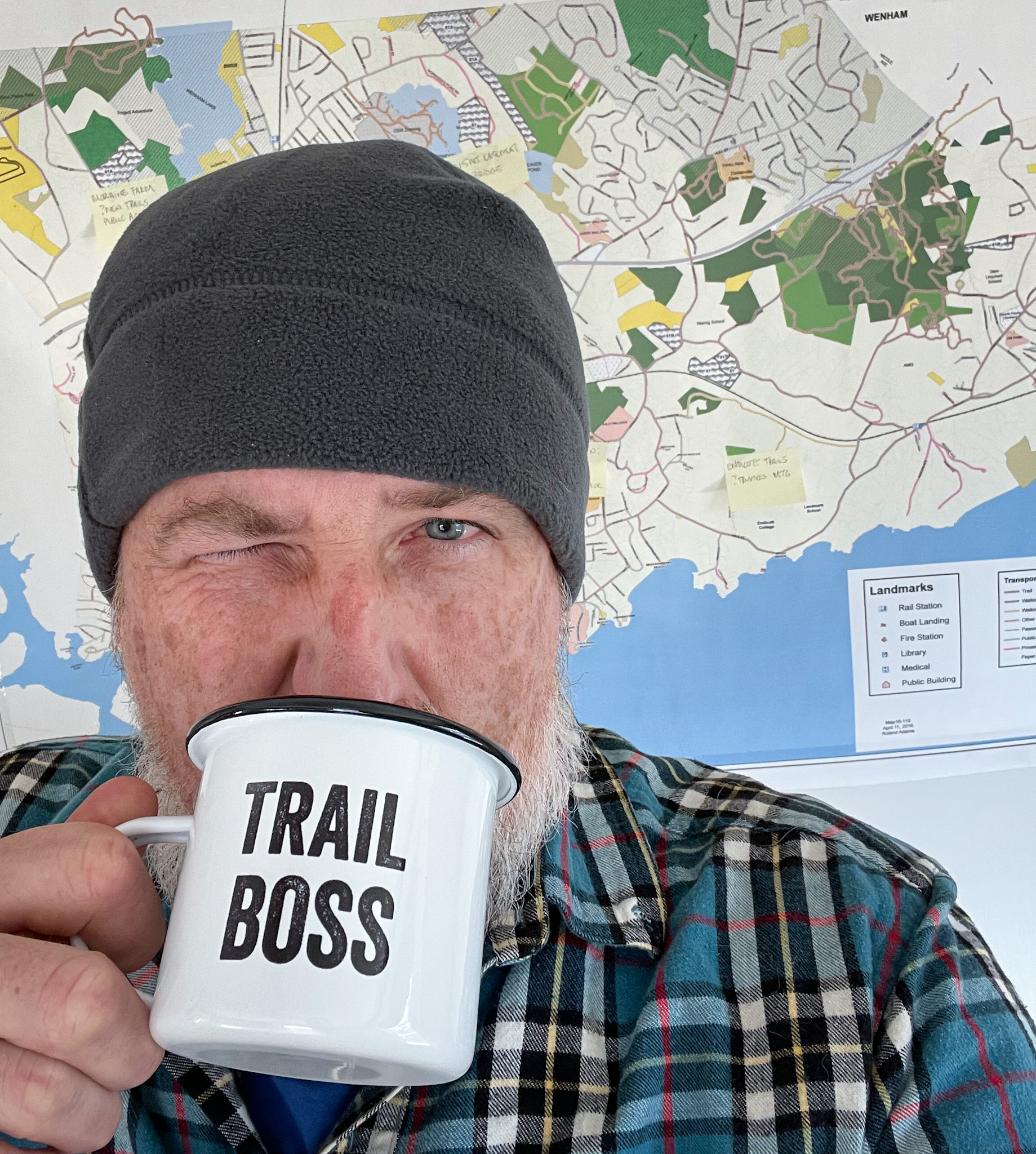 Engaging and informative videos with fun and useful content.
This was a very informative class. Some things have changed, and it was good to get a refresher on all of the topics presented.
Name: Renee Spear Feedback: AMAZING course - absolutely loved all the content, assignments, and that I had access to this course for 90 days. I loved reviewing the videos multiple times as I learned and retained more each time I watched them. I also love that this course came with graded practical skills since it is not an in-person course. Finally, thank you for making this course financially available! The only piece of constructive criticism I have is that the website sometimes did not always work when uploading or removing assignments - I had a few issues there with my final submission (note that Spear-spine.mp4 for Part 5 was uploaded under Part 6 due to an assignment upload issue in Part 5).
Last week, I was on a hike with my five-year-old cousin when he was stung by a bee and had an anaphylactic reaction. I am so glad I took your WFA course. I was able to help him take both doses of his epi pen, something I learned from you guys. I just wanted to write to you guys and let you know that you helped me save his life. Thank you for everything you're doing.
As an EMT and Search and Rescue Member, I wasn't sure how useful the Basic Wilderness Survival class would be, especially online. But I was humbled. I learned so much practical information in just a few hours and realized there are many areas that I was weak in. The interactive scenarios were incredible and I felt like I was right there. I cannot recommend this course enough to anyone who spends time in the outdoors.
I'm a SAR leader in California, and really appreciated this option for my team. It was very convenient for them. We had about 12 members who needed to enroll in WFR for SARTECH purposes. I'm so glad we could make this an option for them. The material was very well done.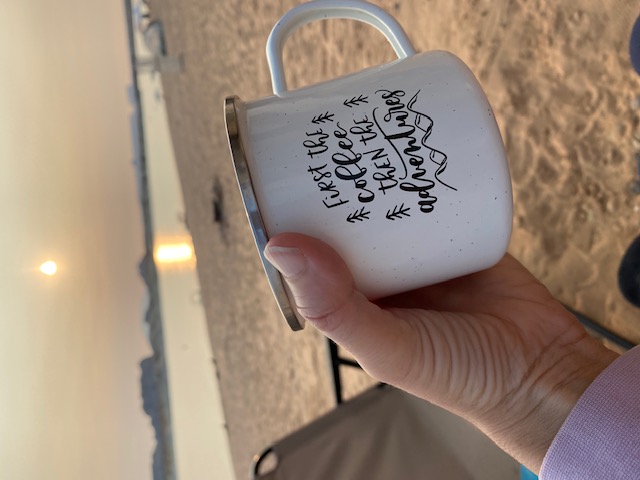 I really loved this course, self paced, and lots of wonderful information. I have worked in the ER as a PA for 12 years, and really love the outdoors. My family and I adventure often. My husband was recently injured on a trip in the Desert, and while I knew most things given my medical background, I wanted more experience treating injured in a remote setting without all the tools of the Hospital. Thank you for this course! I am going to take WFR next!
It was very in depth and it made me feel more comfortable if I ever find myself in a situation where another person needs first aid out in the wilderness.
Thank you so much for all of your help and valuable feedback. God Willing, we will return to you again in 3 years.
Excellent course. I look forward to taking the WFR class.
great course! I would have liked more interactive elements to keep me engaged though.
Very informative, format was flexible and work with my schedule.
I enjoyed the course. It was very informative and interesting. I am thankful for the online option. Using this to finish my outdoor education and leadership degree from years ago. Thank you!!
Very good practical class.
The class went really well. All of the participants in the videos are incredibly knowledgeable and I learned a lot of information. One of my favorite parts of the course included the debunking of wilderness myths such as sucking venom out of a wound or that alcohol is more potent at higher altitudes or that there is less oxygen at higher altitudes. I feel more prepared to help those who have been injured in the wilderness and also how to simply be safe in a variety of scenarios. Much gratitude for all the great information and the accessibility of it, as well!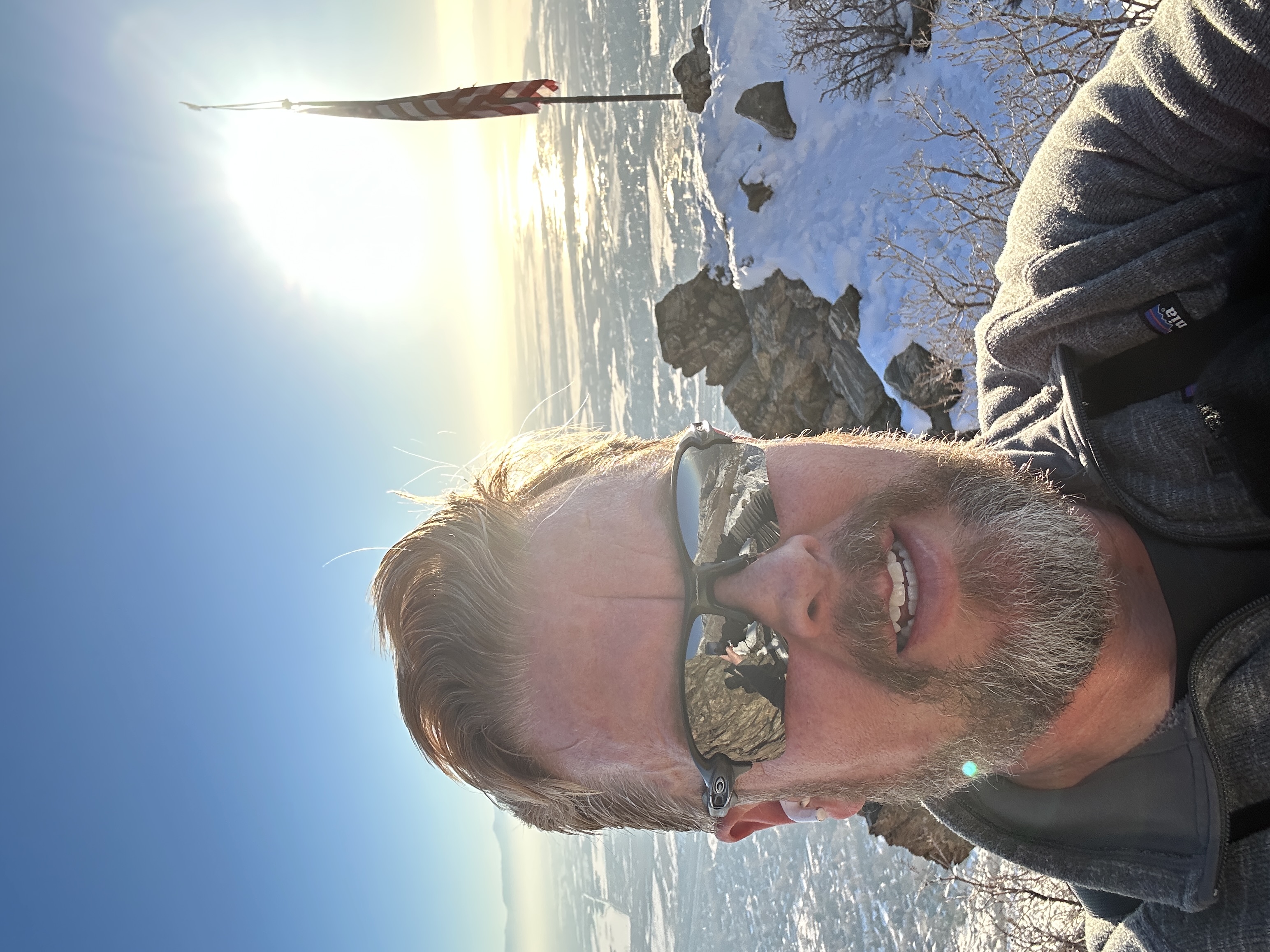 This class/series is a fabulous service. I've loved it. I've listened to all the podcasts, yes all of them. Great material. My next step will be to take the Wilderness First Responder and the Basic Wilderness Survival. The videos and practical skills were spot on. I've now assembled a very comprehensive first aid kit (did you know that FSA funds can be used for this?), and am now building smaller, day-pack sized kits. This course hits home. Last summer our 12 year old daughter Mary was involved in an ATV accident in Idaho. Not necessarily "backcountry", but I quickly realized that my first aid supplies and currency were lacking. No more. Additionally, in years past we've taken the entire family into the Yellowstone backcountry, and knowing what I know now makes me realize how woefully unprepared we were then. Thanks for doing this. I hope it is a viable business model, and this fills a need in the market. I had looked at taking an EMT course at the local tech college. Costs aside ($2K+), the rigid schedule made it unrealistic. Your course nails the highest priority issues, and the time flexibility makes it possible to complete.
Excellent! Really enjoyed being able to replay certain sections of the videos that were intriguing to me and go at my own pace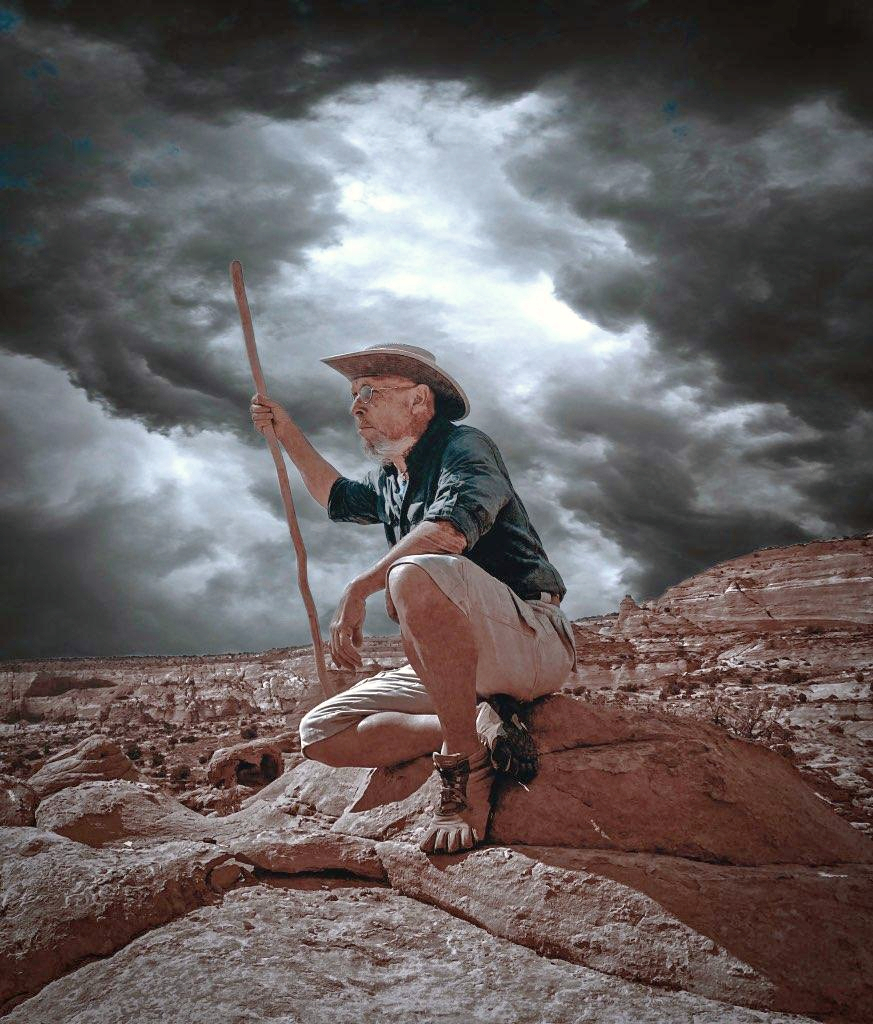 Hello from Southern Utah, Northern Arizona, Found this course conversant and comprehensive. For an online course, for me, a refreshing ease to navigate. Liked that the questions had, well worded, seemingly plausible, scenarios.... But that's Life, full of choices..... with very different outcomes. Made me feel....made me think (Jethro T is smiling) With this type of knowledge, in this well executed format and it's availability anywhere, is kinda what the potential of the internet was supposed to be about. I digress. For me, it means allows me the training and certs, and not need to drive 6 hour, each away, and two nights in a hotel. The 'At one's own pace' feature, allows me to run my small business while taking this course. I own a Hiking Guide service and I will be requiring these courses to our Guides as a refresher and I'll be taking more courses. I've met with virtually all of the insects that were presented in this course. In the Southwest U.S. Topics, might think about adding the Harvester ant (poponomyrex maricopa).... Most everyone that has spent a modicum of time in the SW Deserts has had a few run ins. "Harvester ants have the most potent venom of any genus of insects on the planet....20x more than a honey bee, 35x more than Western Diamondback. I've seen a a lot of pain to serious reaction from one sting, to a copter evac with 5 stings. Tarantula Hawks? Pretty rare occurrence. Have met 3 people in 60+ years Good Journeys, Yermo
This was a great offering! The content was provided in a clear and professional manner. Due to my busy schedule and the cost of travel I found it difficult to make an on-site. This is an outstanding alternative; I will definitely be utilizing this resource more in the future.
I only missed the option to make the video fullscreen. Otherwise it was a very nice training.
I really enjoyed the course and found the information to be very beneficial. I wish that there was an alternative to the podcasts, like a transcript or other reading that might be available.
Great course, very well done!
Extremely helpful in preparing anyone for future emergencies. It is great to know the standard procedures and such taken, but in an emergency you need to be able to determine what you can use around you to keep someone alive.
The course was super convenient and I appreciated the geographical area portion of the course, in my case focusing on the Mountain West.
I am so excited to have access to this educational programming! The information and instruction was in-depth, and I enjoyed being able to move through the course at my own pace. I would recommend this course to everyone!
I really enjoyed the course!
This course was very informational, and I would highly recommend this to anyone. Everyone could benefit from having even just one of these skills. Truly learned a lot.
The course was simple and easy to follow along with. I especially liked the practical skill videos and the 16-hour podcasts.
Great course. Well thought out information presented in an easy to use manner. I will recommend it.
Love this corse it. Great knowledgeable instructor that made the Crouse easy to understand. Thank you for helping me be certified in something I love to do!
I think this course was very extensive and well executed. It covered all the bases and gave information over every topic you could imagine. Situations and the correct course of action were very well explained. I feel as if I have definitely added to first aid and survival skill set, and now feel more prepared to handle and emergency situation.
Great class for Pacific NW! Additional information from the Mountain West course that was helpful.
Very comprehensive and educational coarse. Just what I needed.
This course was very informative and showed me some of the flaws that I had been taught in the past. The videos and lessons were very easy to follow as well.
Covered a lot of topics. Information presented clearly.
Just what I was looking for to feel more confident in handling unexpected medical situations in the backcountry! Hope I never need it...
The wilderness first aid has provided me with great tips on what to do in a certain situation out in the wilderness. I also now know more things that can happen to me and others while out in the wilderness whether its is for a job or daily activities such as hiking.