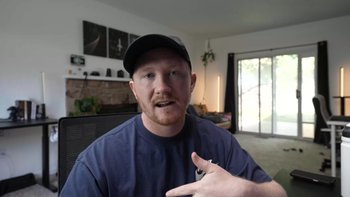 Brian Hemmerle - Owner of Kentucky Sell Now, LLC. I'm a full time Real Estate Investor. Solo401k allows me the flexibility to invest in all different types of asset classes. Most notably, real estate. Solo401k.com and their team are true professionals. They answered all of my questions and made the setup process very easy. Highly recommend them because of their customer service and knowledge of the Solo 401k.
very responsive to the chat questions , so far a great experience and prompt communication!
Nabers group listened to my feedback
Nabers group listened to my feedback and genuinely seems to be taking steps to make their customer service best in class.
Super helpful and answered all…
Super helpful and answered all questions. Easy process and stuck with their timeline.
If you've been thinking about a Solo 401(k), then you're in the right place. Nabers Group has you covered. I first started looking into Solo 401(k)'s in 2016 and came across Rachel Nabers online and chatted with her. While I wasn't actually ready back then, they sounded so impressive that my business partner did open one with them. It was on the back burner for me until I attended a seminar by a prominent solopreneur support company where, when you empty your pockets, you get a basket of offerings that included a Solo 401(k). What did it get me for the Solo 401(k)? Basically one semi-retired guy who answered emails, and carelessly at that. Frustrated, I made the switch to Nabers and never looked back. Their automated portal is amazing. If you still have questions, ask away on chat, Facebook, or on one of their frequent interactive live webinars. And their banking associates are fantastic. As a bonus, if you happen to have an existing Roth account that's ineligible for a rollover, they also offer a checkbook LLC option for self direction. I couldn't be happier with my Nabers Group Solo 401(k).