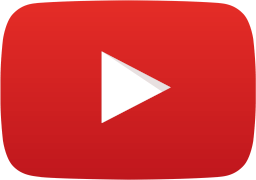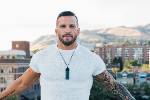 I LOVED being a part of this community and learning from Jaggers and Fish! It was such a powerful experience to go through my own healing journey and to learn from the best on how to give this experience to others!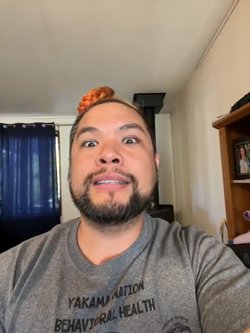 This practitioner training was absolutely wonderful: intentional, practical, grounded, inspiring, thorough, and realistic. To be equipped with tools that help you iron out the wrinkles in yourself and then to learn that skillset to help others, that is truly an incredible gift to give yourself and receive. What I appreciated most about this practitioner training though was its authenticity and humility. Jaggers, Fish, and the instructors are very clear about the need to really understand the mechanics/framework of the SomaticIQ/Somatic Breathwork practice and the importance of multiple real world applications/practice to refine your comfort to help others. They do an incredible job introducing the notion that our job is to be weary of doing too much in our overeagerness to help others have a release. The expectation setting and corralling was the best part. It showed me the wealth of experience these guys had in helping others and seeing a diversity of experiences so that we could be present, observant, in-tune, and cognizant of what signals someone is giving us to allow us to help them and where we should tread lightly. Anyone could benefit from this, and I wish the SomaticIQ modality of breathwork was something taught more broadly at a younger age. Thank you all for creating a space to feel safe, vulnerable, a curious novice, and structuring the training so we get multiple reps and feedback in implementing the SomaticIQ Breathwork framework. This was awesome!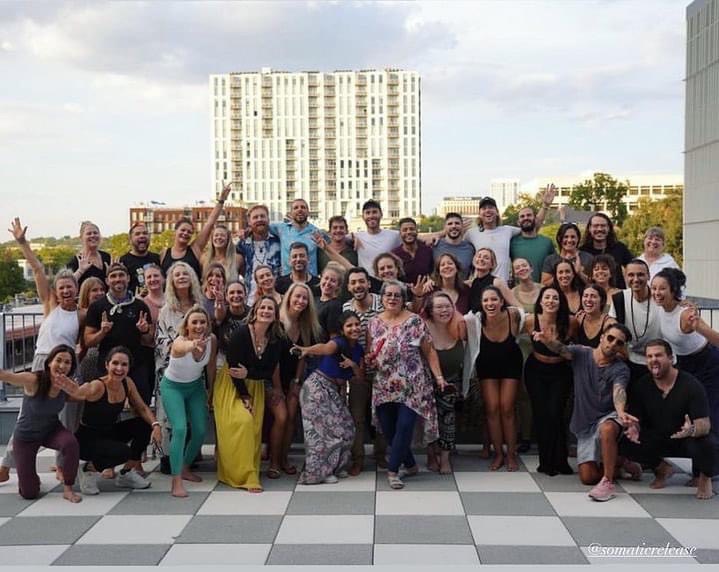 Somatic Breathwork Training has been a transformative journey that has left a profound impact on my life and those around me. The largest realization I've had from joining this training is the incredible power of our breath in healing and self-discovery. It's amazing how something as natural as breathing can unlock such deep, positive changes within us. As a Somatic Breathwork Practitioner, I've witnessed the ripple effect of this transformation in my own life and in the lives of those around me. Friends and family have benefited from my newfound ability to guide them through breathwork sessions, helping them reduce stress, gain clarity, and tap into their inner resilience. It's an incredible gift to be able to share this practice and see its positive impact on others. My favorite part of the Practitioner Training and SomatIQ Creators was the sense of community and support. The training provided a space for connection and growth with like-minded individuals. The collaborative learning and shared experiences were both enriching and inspiring. It truly felt like a supportive family, and that made the journey even more rewarding. I wholeheartedly recommend Somatic Breathwork Training to anyone seeking personal growth, self-discovery, and the tools to help others on their healing journeys. Whether you're a wellness professional or simply someone looking to enhance your own well-being, this training offers profound insights and skills that can transform lives. The knowledge gained here is a gift that keeps on giving, and I couldn't be more grateful for this life-changing experience. Joining the Somatic Breathwork community is a decision you won't regret, and it has the potential to positively impact your life and the lives of those you touch.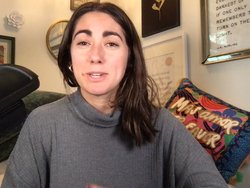 * Describe the largest impact on your life or business since taking the training. * Major HOLY shifts been happening in my life since taking the training in August 2022, San Diego. The timing could have not been so perfectly aligned as I was transitioning out of the military. Clients have actually just been coming my way and asking about this modality, being curious about it! I have been in so much awe and gratitude. * It's been indescribable of how I have been effected and impacted by receiving the somatic breathwork with another practitioner, then to give it away has increased my capacity and container on a multitude and multifaceted way. * How have others around you benefited from you becoming a Somatic Breathwork Practitioner? * Energetically, those around me have been able to reap the fruit or results of me becoming a Somatic Breathwork Practitioner. Friends and family commented on how they are not only able to connect with me in depth and width, but themselves as well cause they are seeing me embody the concept in real life. * What has shifted in working 1:1 or in group settings with clients? * This is hard to answer or respond to. I have shifted and gain deeper abilities to be response-able towards 1:1 and group clients. Before, I felt too overwhelmed by the idea of doing a group session, but after the first session and witnessing for myself the power of the modality… I'm all in. I really enjoy watching each person have their powerful experience and expression. * What was your favorite part about/during the Practitioner Training and/or SomatIQ Creators? * I enjoyed seeing and feeling the collective movement grow together in pursuit of SomatIQ. I loved the freedom in watching each practitioner integrate this into their own practices and business. My favorite part about this training was knowing that I did not have to travel far to know that people like this can exist and do exist in REAL LIFE. * Explain how someone else could benefit from take this training. * Nothing else would make more sense until you take this training. I have not seen anything out on the "market" per se that really connects the mind, body, and spirit through the innate ways of being human. This is what you've been waiting and looking for. All my seasons of preparation, growth, and healing finally had the ability to align in a harmonious way when I took this training.

As we are wrapping up SomatIQ Creators, I want to say thank you to Jeremy and the SBW team for all your wisdom and support the last few months. This course is fantastic because it pulls everything together from the practitioner training, and it taught me how to gain clarity on my brand and be more consistent in reaching new audiences. I have more engagement on what I post and have made some amazing connections within my local community by listening to the advice of our mentors and learning to put myself out there without judgment. There is so much value in this course to take your expansion with Somatic Breathwork to the next level! Highly recommend!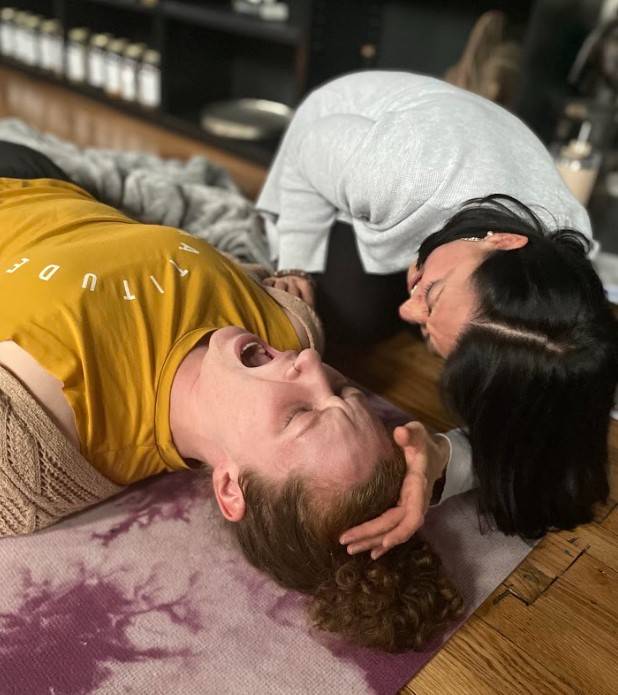 This training profoundly impacted my ability to be of service while walking beside my clients on their personal healing journey. I am continuously humbled by post session shares and insights of how my clients are finding closure, gaining clarity, feeling lighter and at peace. I see powerful physical and emotional change in every session and most importantly, I'm witnessing improved quality of life as a result of helping people let go of what no longer serves, to re-member and to know that everything they need is already within them. This training, this organization and all of the people supporting it share the same fire, the same mission. The world needs this and people are ready, they are asking for ways to more deeply connect with themselves, find their way "home" and thrive. I'm so grateful I said yes to this certification and followed my heart.

I went into this 4 day in person training looking to liberate myself from limiting beliefs that were holding me back to take the next step in my practice now that we moved here to the US from Peru. The amount of wisdom, knowledge, love, support, allowance to express and safety I experienced, can easily be one of the best of my life. The SomatIQ team was the best team you could ask for. I could see them in my mind and heart, like the perfect piece of music. All nsync, all holding the best of Spaces every time. I left there feeling Empowered, dull of joy, humble and ready to experience this Amazing practice myself and share with whom ever needs it. It's just tapping and working with the best gift life gave us, our Breath.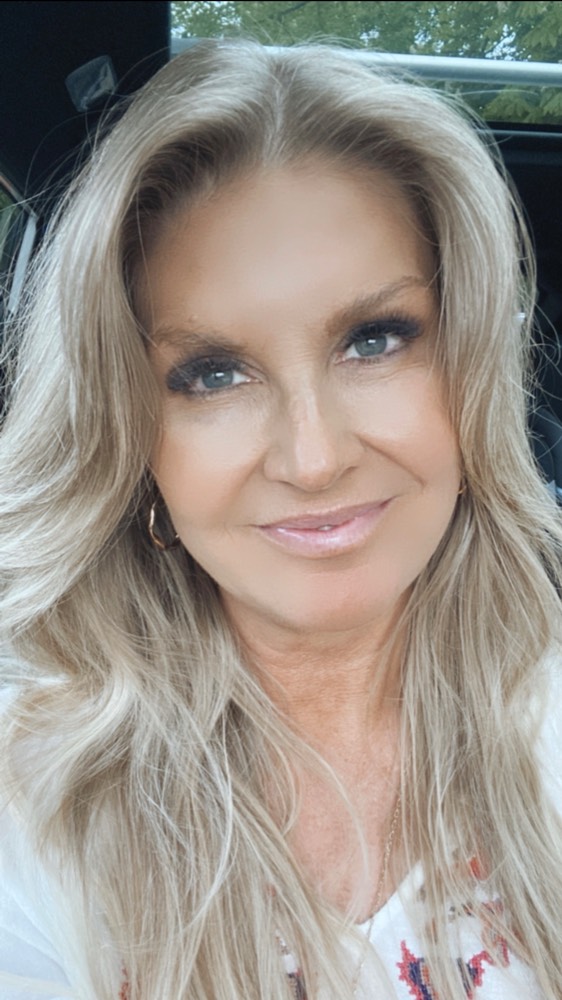 What I experienced at Somatic Breathwork in Texas, during my hands-on training...has not only changed me, but the world around me. Before I flew to you guys I thought I was just learning a technique...but it was soo much more. Nothing is the same, no stone is left unturned. I was able to learn so much about myself first. To come into such an incredibly deep connection to myself in order to be able to hold others in the depths. Gaining an understanding of what trauma is, what our bodies are doing great for us. To honor that and it makes me so grateful to be able to live and pass it on. As if I had found the treasure... the answer to all questions. I feel so empowered and at peace and at the same time so fired up under my butt to bring this into the world. Steven, Fish, Nadeem and the team...thank you from the bottom of my heart for that...your heart, your intention, your purpose, love. I'm about to cry …you have overwhelmed me time and time again. I can't wait for part 2. You changed me, my life. My clients are so touched...to be back in their bodies, to release the pressure, to clear, to be able to feel deeply and finally fully again. I am a very different mom and woman. All of this has taken hold...not only as knowledge, it has taken hold in my soul, my body, in every cell, my soul and my life. Every single moment. It took me a long time to integrate everything, it was a lot but now I am. Let's go. Thanks for everything and I hope to see you very soon. So much love from Berlin Conny Großmann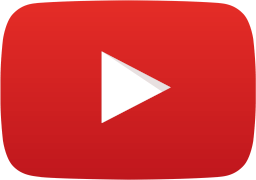 The Somatic Breathwork training was one of the best decisions I have made! Since doing the training, I have consistently led monthly group Somatic Breathwork offerings for my local community. This has deepened my passion for facilitating transformational experiences and guiding others as they elevate their state of being. It has been incredible to receive feedback from participants and to hear how positively impactful the experience was for them. Every time I complete a session, I feel humbled and grateful to witness the power of this work. One of my favorite parts of guiding this breathwork experience is how it takes people out of the mind and into the body. They are the healer, and we are the guide. It is profound to witness the body's innate wisdom and how it knows what to do. Somatic Breathwork creates the space and the opportunity for this work to take place. On a personal level, I have reached new levels of transformation and connection within myself and my nervous system. My business is growing in new ways through this offering as well. One of my favorite parts of the training was meeting many wonderful people! I am still connected with many of the people from my training. It is one big Somatic Breathwork, fam. And it keeps growing! I love how the SBW team is deeply committed to adding value to the practitioners. Over the last year since my training (April 2022), the offerings and value-added from the SBW team have been excellent and keep getting better! I highly recommend this training for anyone looking to guide others in a profoundly transformative way. A big thank you to the SBW team!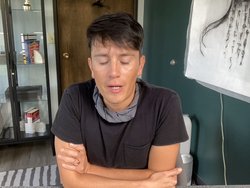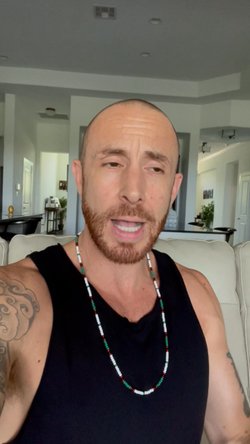 This training was way beyond anything I expected. I went in with an idea of what I wanted to do, and I've walked away with a clear sense of purpose and a community that I know has my back. Jagger and Fish have created a movement that is teaching us how to connect with each other and relearn what it really means to be human. It was a true gift to learn from these amazing humans and an honor to be able to join the SomatIQ breathwork family.
I attended the Somatiq Breathwork training in Austin TX back in 09/2023. I attended hoping to gain some insights as a performer about the breath. I left with a completely new outlook on the life I've been living up to this point. Besides witnessing others have huge breakthroughs in their lives during the training, I experienced the profound realization of my own that a) I talk too much, b) I don't mean everything I speak, c) I shut people down when they're angry, d) I shut myself down when I'm angry, and e) that I've never truly experienced COMMUNITY before this training with these people in Austin, TX. I cannot tell you how grateful I am for the lessons learned, the tools gathered, not just to be a better professional but to navigate this world with space for us all to respond to what's happening to us. This training was necessary for me, even if I never become a full breathwork practitioner, I was lead to this work, I felt called here, and I left with a larger sense of power and compassion for myself and other people. Never in my life have I written in my gratitude journal that I was grateful for other people in general. Sure I've been grateful for individuals or groups who benefit me but I am truly grateful after this experience that other people are out here living along side me. Thank you to all the Somatiq Team. I felt so cared for while I went through so much adjusting. I felt trusted with the knowledge and faith in me. Thank you for one of the most important pieces of education I've had to date.

The SomatIQ Breathwork training gave me the realization that this breathwork practice is different than many other types of breathwork, as I have experienced firsthand. While other breathwork practices also activate a client's sympathetic nervous system, most other practices do not have a follow-on "repatterning" phase in which the client's parasympathetic nervous system is activated to help close-out the breathwork session gently so that the client is not left in a potentially "blasted off" state at the end of the session. I got so much out of the in-person training because of the hands-on, experiential training coupled by verbal support from Steven, Fish and the other veteran practitioners who were supporting the training. My two favorite things from the in-person training was 1) helping to facilitate the almost 100-person, public breathwork session in downtown Austin on the last day of training, and 2) being able to hear Steven and Fish's daily insights and wisdom during the training. Witnessing the public session gave me a glimpse of how this breathwork movement is transforming lives. I left the 4-day training more inspired and hopeful that because of the work born out of the wisdom from individuals like Steven and shepherded to others via Fish's prompting, clients have another potential modality to help them tap into their own innate wisdom for self-transformation. Thank you, Steven, Fish and the whole SomatIQ Breathwork team. You are radically changing lives. See you at the future Level 2 training. 🙏 ❤️

Somatic Breathwork is not just a world class training it's an inspiring movement impacting thousands. Real transformation happens from on the inside out and Somatic Breathwork has been one of the keys not only in my own personal journey of healing but as a new doorway to access profound changes for my clients. If you are in the business of healing and want to learn a cutting edge breathwork practice and be surrounded by a community with integrity and love, I highly recommend Somatic Breathwork.