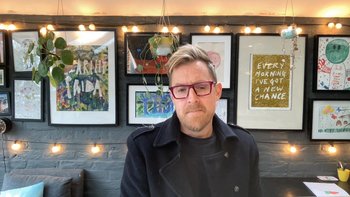 "I was nervous about STFO being a bit basic, but instead of giving me excuses to distract myself and get lost in learning, it challenged a few deeply held beliefs, and I got out of my own way and got in touch with things I should feel more confident about which made me feel more comfortable with standing the fuck out. "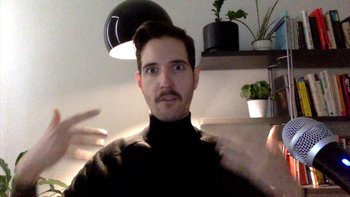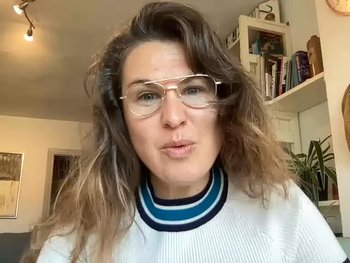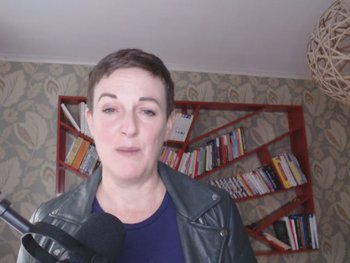 "I had a lot of drama about who my clients were, what specific problem I was solving... It was consuming a lot of my bandwidth. I am so much more focused now, it makes everything easier: my branding, my marketing, etc."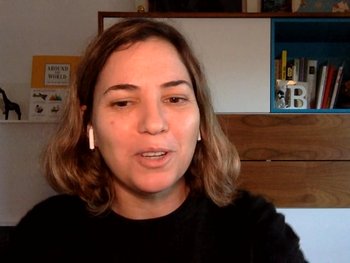 "I had too much experience as a marketer and too little experience as a business owner, but now I have clarity on what I want to do and who I want to be."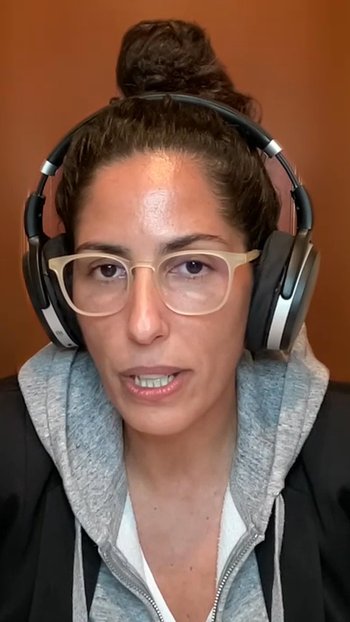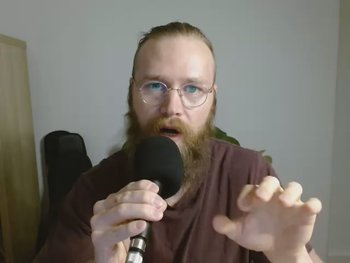 "A lot of marketing type courses are pretty much the fuckin' same, and they promise you the world, but they don't really deliver anything new, but there's scientific evidence for everything in STFO built on the foundation of Louis having done the work himself, so now I have a repeatable process for zigging when everyone else is zagging."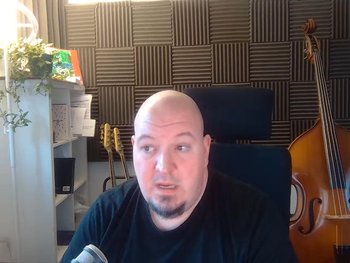 "The first lesson blew my mind. It put me in a mental state where I could really benefit from the program."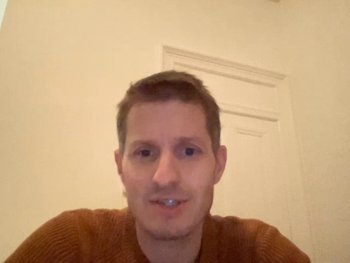 "You get direct access to Louis who gives really good advice, who's always open to questions, and the group is relatively small so you get a lot more attention compared to other programs."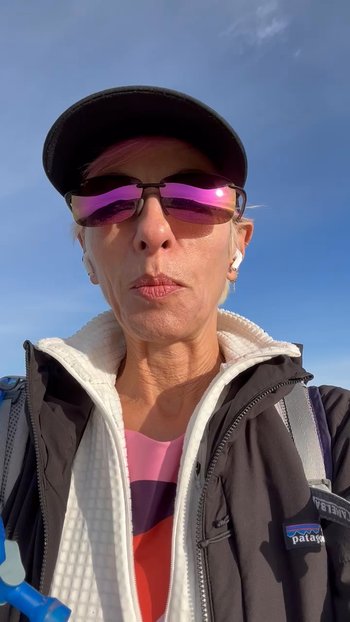 "Louis called me on my shit, which I need desperately, and now I'm doing something different with my business."
"We've been so busy, we haven't been able to work on our own agency, so we've been plateauing, but now I have energy, clarity, belief, hope, and I know what to do with my days to take my agency in the right direction."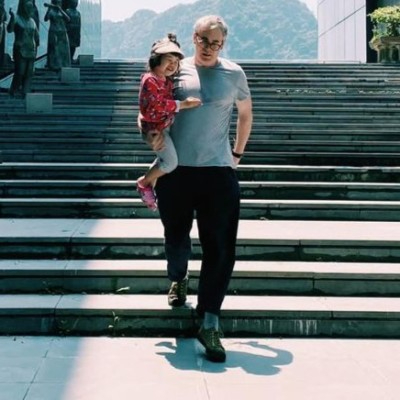 Did I really want our agency to be an identikit of Louis? All capitals, shouty, sweary, red, and man-on-a-mission intensity? Was Stand The F*ck Out going to mean we were all going to look and feel the same? Was it going to be another one-size fits all approach full of generalities that could apply to anyone? Was Louis even really going to be that personally engaged on the calls? Was all the positioning work we'd already done going to have been a complete waste of time? Rest assured, none of these hesitations were valid. 




I think my biggest moment of realization was how vital interviewing past/present/future/never-will-be clients was. Suddenly all the guessing and theories were out the window, and we were literally being fed nuggets of gold in terms of what the clients actually needed, what made them choose us, and where we had gone wrong before. In addition, exploring our personal non-marketing influences added real energy to conceptualizing how our brand should be developed.




The #1 thing I got from the program I think was reassurance. It sounds quite mundane. But as a cofounder with more of a media than a business background, there were always nagging doubts that we were doing the wrong thing. Louis' critical and provocative probing of our ideas meant that our beliefs and hunches had been tested and tempered and vastly improved. Our differentiation is far sharper and clearer. 




People say you shouldn't meet your heroes in real life as you'll be disappointed. But forget the clichés. In real life, Louis, despite his razor-tongued reputation, is a joy to have as a mentor. For someone so talented and influential to spend time worrying over the most minor details in your business is a humbling experience. The course is also enormously bespoke. While you follow weekly lessons with hugely time-consuming but enjoyably challenging worksheets, each of our cohorts had their thinking rigorously challenged, leaving us with fresh and highly-distinctive offers and brands at the end of it.




Finally, there's the long goodbye, as after the course is finished, Louis checks back on your progress to see how we're getting on with a weekly post in the group and cohort get-together a few months later—highly recommended.
#1 hesitation or concern about joining STFO




I hesitated a bit but not that much. I was afraid of not being able to manage my current files and clients, that I would have to continue prospecting, and that I was doing the program itself. And my fears were real: if you choose to dedicate the necessary energy to the program, it's very hard to keep up. And at the same time, Louis and the coaches are present and help a lot!




#1 'aha' moment inside the program




When I realized that I could make a lot of money just by being myself. After an intense phase of researching our markets, customers, and ideal offers, Louis made us work on our points of view. It was the first time I formulated a positioning for my brand. It's interesting because I do this all the time for my clients, but without Louis' help, I would never have been able to do it for myself.




#1 thing you got out of the program




Confidence and clear direction. I'm a self-taught person, and even though my clients are happy with what we do together, I'm always doubting: Is it good enough? Am I bringing enough to my clients? STFO has allowed me to refocus, stop meeting every conceivable need, and formulate a positioning that really suits me.




#1 thing that sets STFO from the rest




Louis' methodology makes all the difference. He really takes into account the fact that you are an entrepreneur, that you are already in the thick of things, and that you have no time to waste. Each lesson leads to a practical consequence; each new step forward is a concrete change for our business. I confirm the zero bullshit! Louis confronts us and reassures us at the same time; he really respects our approach and accompanies us to get there. In short, I definitely recommend STFO and, more generally, everything Louis can offer. He is a remarkable man and entrepreneur who draws his energy from the fact that we are doing well too. And what could be more beautiful than that from someone who offers to accompany us?
I was honestly at a very low energy level. I was leaving other programs that did not reach me where I needed to be pushed. And at this moment, I was considering stopping the entrepreneurial adventure and wondering if I would take this « one more » journey (and investment).





What was your #1 'aha' moment inside the program? Try to be specific.




There's been a precise moment when I was pushed by Louis to go out and ask for others. I had read this advice 1000 times before but never understood and practiced it with a good intensity and level of commitment, and heart. Louis has been very tough on not permitting me to skip this f*ckin' step. It was what needed to be done.




What's the #1 thing you got out of the program?




Louis often asks and advises us to "trust the process." It was very good to be on the other side this time and be led by the process. The level of confidence Louis has the ability to build permitted me to come up with my vulnerabilities and work hard to connect the dot at a higher level.




What's the #1 thing that sets this program apart from others?




At STFO, and thanks to a very high level of collective accountability, you get things done and well done. You finish the program ready to ship consistent and aligned work. I had signed my first client on my new offer built at STFO on the closing week of the program.
What was your #1 hesitation or concern about joining the program?




I work in branding and I was wondering if the program would really do anything for me. At the same time, I felt that it was a different, more marketing-oriented approach and that it could give me an objectivity that I had lost. And I have to admit that I was also a bit worried about the fact that it was in English...




What was your #1 'aha' moment inside the program?




I struggled at first, had some resistance, but Louis told me to trust the process. Which I did 200%, I lightened my schedule to immerse myself completely. In the middle of the course, we worked on what really made us different, our spices and our points of view. That's when I felt it all fall into place for me.




What's the #1 thing you got out of the program?




I found enthusiasm and lightness in an area that I had unconsciously weighed down over the years. I eliminated confusion and refocused on my strengths. And most importantly, I put in place a solid and distinctive strategy.




What's the #1 thing that sets this program apart from others?




Louis! His methodology, his support, his zero bullshit! I loved this experience. The work was really, really intense. The coaching was deep and rich in learning. Louis knew how to get the best out of each of us and take us where we didn't think we could go. There are no half measures, but a real "before and after" STFO! I can only recommend this program, Louis will make you live an extraordinary and clearly transforming adventure!