StoryWork was 100% worth the investment. I learned some new writing lessons I'd never learned before. The examples Nathan used helped me understand how to apply the concepts well (hooks, open loops, dialogue, emotions, etc.). Now I'm trying to apply some of these into my daily writing.

When I first saw StoryWork, I was skeptical. "All you have to do is hand copy good stories and you'll improve?" But after going through his course, I can confidently say, it's LEGIT. If you want to improve not just the way you write stories, but also the patterns you see within stories... this is for you.
I spent 10 continuous days on Storywork and found myself at the next level of being a true storyteller. A simple yet profound exercise humans often forget in a world of keyboards - writing by hand. I'd recommend it for those who are sick of writing like everyone else and want to move people with their words.
The first time I heard about StoryWork, my initial thoughts were that why not just start copying the works of the authors I admire instead of signing up for the course. But there's more than meets the eye. The format in which the course is delivered and the takeaways after every lesson teach you to identify the patterns in great writing. In fact, the lessons have completely changed the way I look at any written work and also my approach towards the craft. I simply loved the course and would highly recommend it to those serious about upping their writing game!

StoryWork has lifted the veil on what it takes to write attention grabbing stories. These tactics have boosted my online writing and earned me 100s of new followers. The best part is the lessons that provide brilliant insights as to why these techniques work.
Amazing course, I've learnt so much over the lessons that my writing has already gone up a level!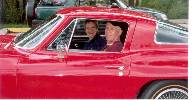 My testimonial is in the form of a limerick: There once was a writer named Nate Who taught a course that was great I learned loops and hooks By copying books To write on my own, I can't wait.
Loved the course. Much more than what I expected. Felt like an entire writing/storytelling course delivered in a fun and engaging way. The variety and quality of the material were also great, and I'm using this technique in my own readings now. Highly Recommend.
I enjoyed the course a lot. I loved the frequency because it helped me create a daily habit of sitting down and copying great writing by hand. The length of the text was great, too. It didn't take too long to copy it, but it got me to a different, slower state of mind. Now the most important part is that it works! When I finished a chapter on Open Loops, I noticed many of them in "Rivers of London" - the book I am reading right now. Also, when I was journaling a few days later, something weird happened. Normally I just write whatever I feel without much structure, but this time I stopped, and I made an open loop. When I realized it, it blew my mind!
StoryWork causes me to read with the eye of a writer. Not only do I use the copywork each week, I've started finding passages in my reading and using those for additional work.
In previous years I've focused on learning writing craft. This year I really wanted to hone in on improving my actual prose. StoryWork was a great resource to do just that. At only 9 lessons I wished it was longer with more examples to work from but otherwise I feel this was a good investment. Highly Recommended!
Helped me build the muscle memory of writing better stories.

I read and think about other people's writing completely differently now. Doing the StoryWork course has revealed a hidden layer in writing that I wasn't noticing, and can how decode. I am excited to use these new insights to improve my own writing.