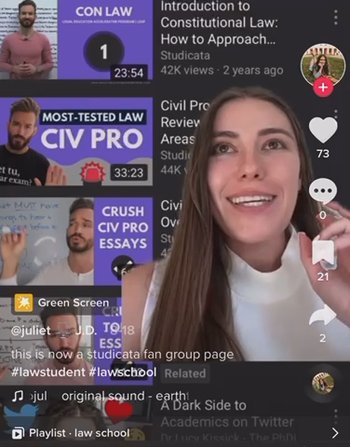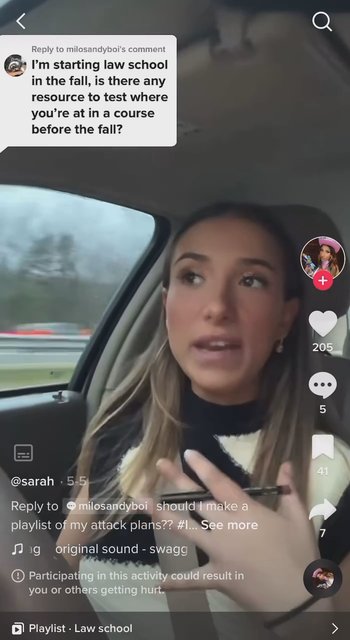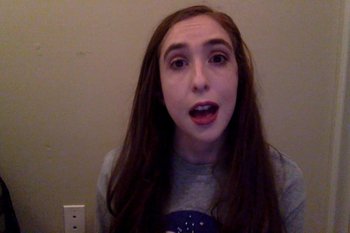 You. Are. A. Lifesaver.

I can't tell you how excited I was to see an alert in my subscriptions for you. Seriously, your videos helped me survive my tests last semester, so I have to say thank you so much.

Wow my Contracts final is Monday and I promise you this and the other videos have taught me more than my professors

Simply love this guy! Thank you for making Constitutional Law so clear and easy to understand.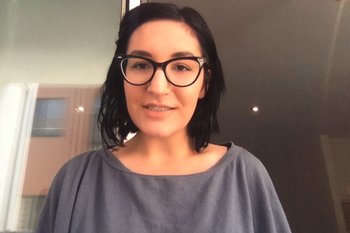 I just came across your videos as I am outlining and prepping for finals. You've explained Civ Pro in like 3 hours what I didn't learn in 13 weeks. You're amazing

So glad I found you. My course sounds and reads like stereo instructions. You brought this to life for me, and it finally makes sense.

my hero
Hey Mike thank you so much for giving us such an informative content you're putting a lot of effort into making it as easy and simple as possible we really appreciate that <3 <3 <3

Studicata like for REAL! You have no idea! I just signed up for the free trial and I'm sure to be upgrading. I'm a 45 year old mother of six that decided to pick up my dream to become an attorney at FORTY FIVE 😩 I started with excitement but my heart quickly started to sink half way through my first class... contracts! I literally prayed and asked God to help me... woke up with the idea to google "Statute of Frauds" and found your YouTube channel... I literally had tears in my eyes as I watched this video because it was like GOD ANSWERED MY PRAYER! I know this is hugely dramatic but it's the truth lol! THANK YOU SOOOO MUCH! I might just survive law school now! 🤣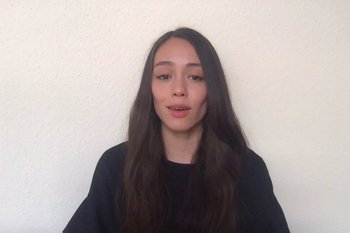 Studicata is amazing. They have helped me more than the months of barbri I completed.

I LOVE YOU... I spent 5 hours yesterday (failing) trying to understand this concept and you explained it to me in less than 25 minutes. Thank you so much. BLESS

😵😵😵😂Dude...you're a beast on this lesson...Str8 K.O. No prisoners taken, floor is mopped, no evidence found! Awesome 🙏🙊🙈🙉🙏

GREAT explanation. My professor wrote the book we use and wasn't this clear. BLESS YOU.

THIS WAS LIFE CHANGING. THANK YOU!!!!!!!!!!!!!!!!!!! If you're ever in Boston, drinks on me.

YOU'RE THE F-ING MAN! IF YOU ARE EVER IN HOUSTON, DRINKS ON ME!

Hero 🙌🏻

my score was below average, after watching your videos, I had one of the top scores. Awesome job.

This video did more for me than 3 hours of Themis. Very light, clear and understandable.

This is the best Con Law breakdown I've ever come across. You took something so complex and made it so simple. Thank you.

Not all heroes wear capes

You teach better than my law school teaches

This guy teaches better than all of my law professors put together and the Kaplan bar course.
I got an A- in contracts last semester. You've helped so much!

Thanks law school angel 👼

Helpful videos. But he definitely reminds me of the ski instructor from South Park. "If you ignore my lessons, you're gonna have a bad time."
Thanks man. I was getting sick of trying to get this from the video I was originally trying to watch. The instructor's voice was like fingernails on a chalkboard, and his energy was so low coffee was barely keeping me up through his 90 seminars. You nailed it for me though. Much respect.
You are a phenomenal teacher. Thank you so much for all of your help! Greatly appreciate it.

WOW just fully understood property for the first time ever.
Thank you so very much for your videos. I am a paralegal (English is my second language) and the way you explain is so easy to understand even the most boring topics!!! Thank you!
Thank you, I am starting to study for the Bar. I am a 31 y.o. Italian lawyer and I will attend an LL.M. in American Law in U.S.; after that, I will sit for the Bar.🙏 You are helping me a lot. God bless you.
I really like the way you explain things 👍🏽

Amazing! Thank you so much.. Life saver.

I wish I knew about Studicata in law school.
Barbri should hire you. I just listened to 5 hours of evidence lecture and only now do I understand the truth element enough to apply it

Thank you!!
Your information is great. I love that you use a white board.
Great explanation. Thanks a ton!
Appreciate you breaking it down. I wish my prof. didn't hate all of us and did this.
I like how you are direct and how you express yourself.
This video is so helpful, thank you!

@almostfancyconnoisseur8929
great quality and very helpful... i feel like a trespasser or perhaps a squatter to your channel , haha , thank you for the material and effort !
Hey Mike, I wanted to reach out and thank you. A lot of things we do go unnoticed. I wanted to thank you for the videos, especially the negligence videos. I finished my torts exam about an hour ago and wanted to formally thank you. You helped me concur the beast called negligence. Thanks again!
Great content, keep up the good work, law students need you.

holy cow I have to use the F word, YOU ARE SO FKING GOOOOOD!!!!!!!!!!!!!!!
Keep making your videos, bro. You're a God send.

wow you do such a great job of breaking this and subject matter jurisdiction down. Exactly what you are saying is in my text but, it just didn't articulate well with me as this video did. I'm studying for my business law final and his helped thank you!

THANK YOU SO MUCH!!!! YOU SAVING MY ASS !!! xxx
thanks!!!!!
You are the greatest. Seriously- my contracts professor is very unclear at times and your videos have really helped me get through the semester without being too stressed about the material.

Wow thank you. This is such an amazing video!

These videos are fantastic! I was really struggling with the 5th vs 6th amendment issues and this really helped me nail them down. Wish me luck on my final!
I spent two semesters of law school (including my ENTIRE spring break), countless office hours, AND days watching (and rewatching) the Barbri property videos trying to understand present estates, future interests, and RAP. I FINALLY understand it thanks to your video(s)!!!! You are an INCREDIBLE teacher!!! I feel like the fog of my law school years and Barbri bar prep has finally been lifted!!! Thank you so much for posting these videos!
Bro you should be a professor
This is SO helpful!!! Thank you so much!!!
This is AMAZING!! Thank you so much for posting this! I have struggled with understanding these concepts for months and you were able to explain everything in one hour!! This flow chart is incredible for visual learners like me.

Your videos have been amazing at helping me sort through all of this. Thank you.

You're videos are so great! I need multimedia to learn not just textbooks lol
Who could possibly be disliking these free lessons lol, thanks a lot man keep up the great work some people appreciate you a lot!!
You're awesome! Keep posting man, a lot of students are grateful for this, I know am. I pray you're blessed back for this.

Bless you and your descendants. I'd fail my Civ Pro exam without you.
Thank you so much for breaking this topic down without the background noise. Keeping it straightforward is so helpful.

My head was spinning before I watched this video. All of the sudden, everything makes so much more sense now. Thank you!

I'd like to thank you and commend you for your explanations! You really helped me comprehend these concepts. I hope to see more videos from you! Sincerely, a lost 1L

Thank You I'm so glad I joined
Absolutely love your videos.
This guy is simply awesome! He is one of those rare tutors that can make law and it's many technicalities understandable. You finish watching and can say wow I finally get it now!

Thank you! This was very helpful

I love these videos. I already bought Kaplan so I can't afford to buy this version but I am watching the free ones as I start early preparation for the Feb 2020 exam! :)