I was so frustrated with our "green" water and was ready to just shut it down and be done. I ran across Swim University online and decided to check it out. It was so informative!! Now we can enjoy our pool again. I have learned a lot from the videos and feel I have a better handle on it now. Thank you so much for all your help Swim University!!
We had a pool built about three years ago, and having never owned one before did not know what questions to ask and more importantly – what answers to believe. After paying to have it "maintained" until it turned into a green Petri dish a month or two ago, we had it drained and cleaned along with replacing the filter elements. Having decided we did not want to repeat those mistakes, we decided to take on the maintenance ourselves. That is when we found Matt at Swim University. He broke down the water chemistry needs and steps to follow in an easy to understand manner and we now have a beautiful, crystal-clear pool. Would recommend his course to anyone searching for assistance in gaining the upper hand with his or her pool. The maintenance is not too difficult once you get your arms around it and the peace of mind that comes with knowing the water is clean and safe for us and our friends is worth every penny.
Cloudy water is always a struggle. Utilizing your guide and recommendations, I am able to maintain crystal clear water that not only looks great, but feels great too!
The video course and e-book are a great help and resource. The videos are easy to understand and the applications are broken down into manageable steps. It makes pool maintenance go from intimidating to doable. My confidence has grown and I would not hesitate to recommend this course to anyone wanting to understand and maintain their own pool. A great resource!
This is truly a great way to learn the basics and beyond basics for pool care- this can be for new pool owners or even long time pool owners. it helps to clarify when and why certain treatment is needed.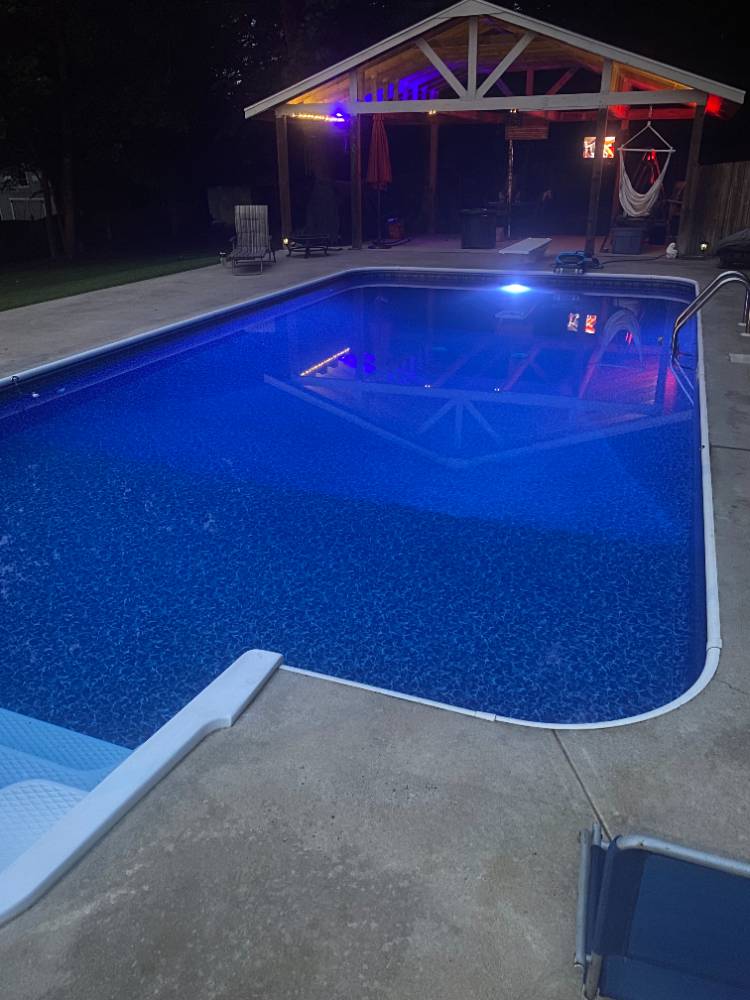 With the purchase of our new home, we also ended up with a beautiful, but completely neglected, pool! We were able to contact a local pool service company who provided the necessary physical improvements, but we were still unsure how to get our new escape to usable status. Enter - Swim University's Pool Care Video Course. I began watching the videos and understanding how a pool works and what to adjust. I learned how (and when!) to add chemicals. I also learned what to do when I made a mistake!! The videos are short but packed full of information and graphics. Within a few days, we were enjoying our investment. I shared the videos with our family who also watched and now help maintain our pool. I've even shared information learned in the videos with coworkers who are experienced pool owners. This is easily the BEST purchase we could have made.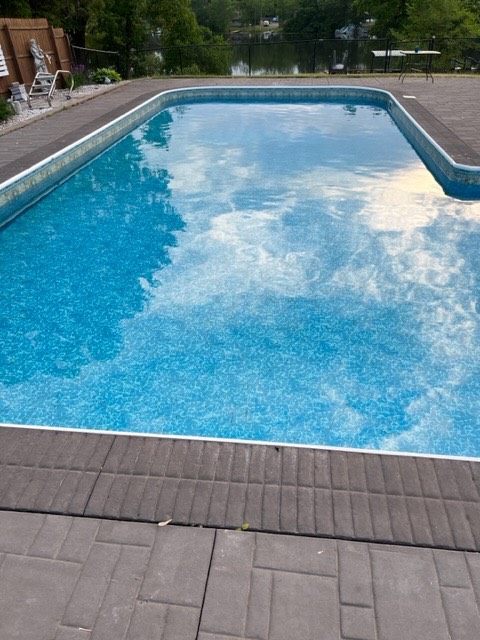 Cloudy water and PH balance were both a constant battle. Both problems have been solved.
I bought the Handbook to help me understand what and how to take care of my pool and I am so glad I did.It is explaining everything I was so mystified about in a way that makes me feel confident that I can do this on my own ...thank you

I bought a house with an above ground pool. I knew absolutely nothing about pools except that I didn't want to pay somebody $80 or $90 a week to maintain it. I found Swim University's Pool Care Handbook and Video Course. It explains everything in easy to understand language from opening your pool, maintaining it, to closing it and prepping for winter, and also shows tons of money saving tips. I take care of my own pool like a pro now. The waters crystal clear and I haven;t had a problem yet. I highly recommend this course to anyone who likes to save money or take care of their own pool. They also have a Hot Tub Course that I intend to purchase when it's time to open the hot tub that also came with the house

I've never had a pool before, and over the two years we've had one, I made mistakes. Over the first 'winter' (we live in central Florida) I cut the filtering down to 4 hours a day. Oops. My pool turned green. After talking to the pool experts at the local pool store, shocking, adding Muriatic acid, buying a new cartridge filter, and running the filter round the clock for a few days, we got a clear pool back. I thought I'd learned it all now. Nope! I have learned so much more with this course. Turns out I was cleaning the filter wrong - letting too much air in, not priming the pump, no idea how to adjust the intake options, etc. I feel so much more confident now. I feel like I know more about caring for my pool in a way that will make it last as long as possible. Got my own test kit, I monitor the water more often, brush and skim more often. We have a screen enclosure, but still get ants and other debris. I understand more about the whole set up and how it works. The best part is that if I have any questions, I can find a video addressing the problem, or I can communicate with them to get an answer. I also really appreciate the tips on how to save money on pool maintenance, and his frank recommendations of which option to use for best results. I haven't tried any of the products, but I will, now that I know about water hardness, and Ph balance, etc. I don't like the mixing and calculating of al the different chemicals - I like the idea of having a product that is specific to my individual issue. I am really pleased with this program, and wish I'd found it sooner. I will keep checking in for any questions I have.
Great source for all your pool needs, easy to watch and understand. Highly recommended for your one stop pool school.
I'm 76 years old and a new above ground pool owner. Not knowing what to expect or what to do about how to care for a pool I came across swim university. Thanks to a lesson plan I am learning more than I could ever learned on the internet YouTube. I would highly recommend this course, it is straight forward and to the point. It is so easy to take my time taking notes and I can replay the videos till I understand what I can do to have a safe and clean pool. I will know enough to not buy things or chemicals I don't need. In addition I've learned the proper safety precautions so that I won't hurt myself or anyone else while maintaining the pool with the different chemicals.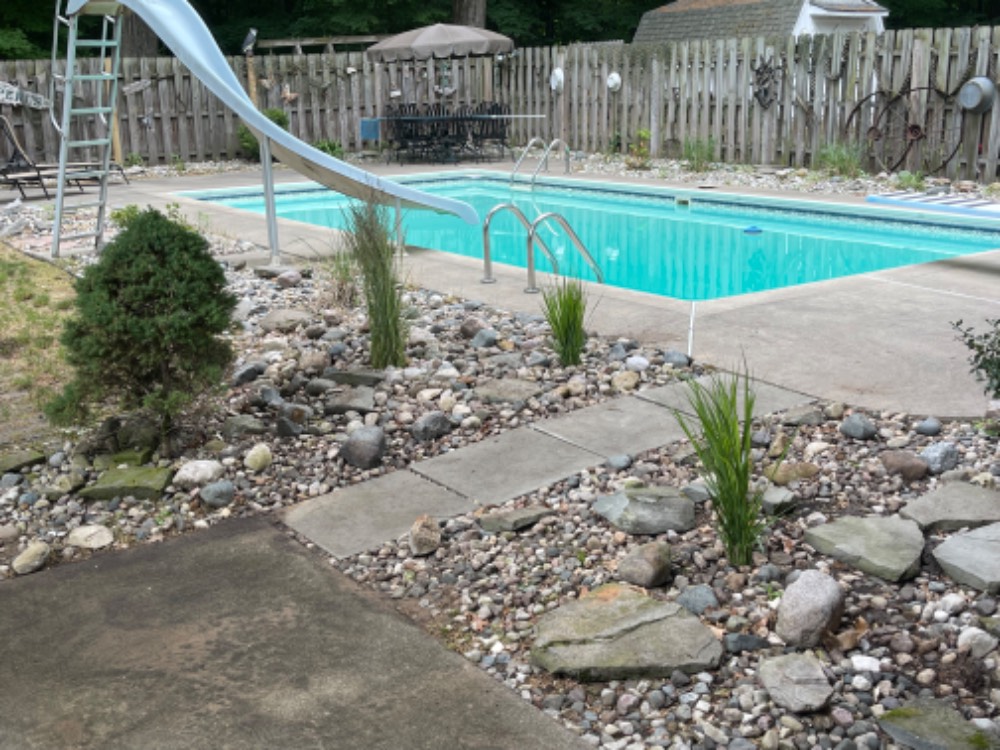 The book is great have it marked for several tasks/ maintenance
I am a first time in ground (fiberglass) pool owner. I am very happy with purchasing the course. I felt like I was in over my head but your course has helped beyond words Thank you
I have to say my biggest struggle was the chemistry issue. There was times I could not understand how to tell how much to add or what needed adding but reading and watching swim university pool care courses and videos has helped me so much. The products have worked well for me. I would most definitely being telling everyone that has a pool to get them a copy of the pool care handbook or watch the videos. I appreciate everything they have helped me with. I understand how to do it on my own now without having to go to the pool place every time I have a problem. I have learned how to save money this way too, so thank so much.
I just finished the video series. Loved it. Comprehensive but not overly technical. I'm officially on duty. Highly recommend for newbie.
Your course is awesome. Easy to understand, extremely well presented. After taking your course, I understand so much more. My biggest struggle is understanding my valve system. I am currently working on that. Thank you so much.
My husband and I were having difficulty balancing our pool so we had algae problems all the time. Since we took the pool course we have had no problems with algae and our pool water looks crystal clear. We're also not spending so much money on chlorine because it's staying in the pool longer with the right amount of stabilizer. We test regularly and have been so happy to get a handle on maintaining our pool. Thanks Swim University.
We were non-pool owners until we bought a house with one! I didn't even know pool terminology. This course broke things down in an easy-to-learn manner and format. I have been through most of the videos and I will be revisiting them as we need to. Super helpful, and Matt is fun and easy to learn from!
I am buying my first inground pool ever, and I am starting from scratch. SU's pool course was fantastic in helping me overcome my biggest struggle, which was a lack of concise, clear, and well-organized information from other sources. The pool course has been great, and the video accompanying the book has made the book itself (300+ pages) more manageable. I will definitely recommend SU to friends in the future, and I expect to buy at least one more item from them soon. I'm also a fan that the course books are updated without charge!