Super interesting! I was able to apply so many of the techniques right away. Great course!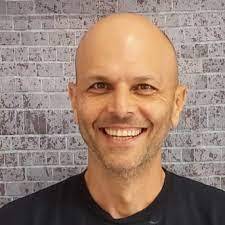 As the owner of a B2B lead generation and appointment setting agency, I'm always on the lookout for innovative ways to improve our processes and enhance our outreach strategies. That's when I discovered The AI Outreach System, and it has been a game-changer for my business. The AI Outreach System has not only provided me with the tools and knowledge to effectively leverage AI in our prospecting efforts, but it has also streamlined our operations, saving us countless hours in the process. The course offers short and concise lessons that are incredibly easy to apply, making it simple for me and my team to implement the strategies taught in our everyday workflow. The best thing about the AI Outreach System is its practicality and ease of use. The lessons break down complex AI concepts into digestible, actionable steps, allowing us to quickly see the impact on our business. Our outreach campaigns have become more efficient and targeted, leading to higher conversion rates and ultimately more satisfied clients. I highly recommend The AI Outreach System to any agency owner or marketer looking to embrace the power of AI and revolutionize their outreach strategies. The results speak for themselves!
As member of the leadership team, I constantly search improvement ideas and ways to differentiate ourselves in our outreach. Thibaut brings new ideas to the sales community, such as using ChatGPT to find new information about a prospect's challenges. He helps us find ways to bring more value without adding more work. This approach help my team create personalised email that truly relate to the customers challenges and align with our solution.