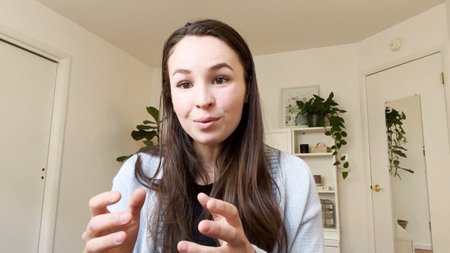 "The Box helped me define boundaries around my projects, celebrate the wins, and finally finish things that have been sitting on the back burner for too long. I'm amazed at how much I get done during the coworking calls."
If you procrastinate a lot & need more structure for finishing what you start, this is the place to be. Beyond accountability, you also get a structure, a plan, and direct support form Miles and Bill in helping prioritize, plan & execute your projects. Highly recommend.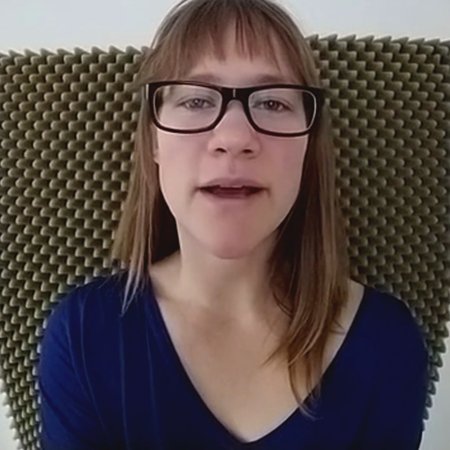 "The Box helped me get clear on my projects, instead of vague ideas floating around my head , it demands words around my projects and what finished looks like.​"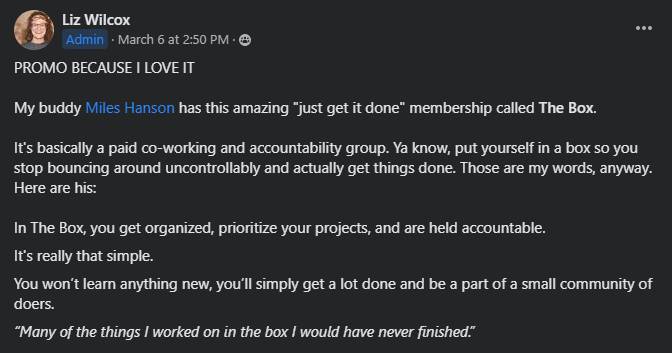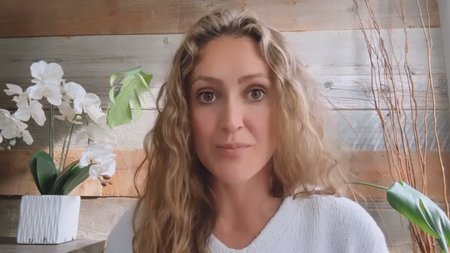 "I've been a Boxer for over 7 months and have finished several projects including publishing my children's book! My projects don't fall on the back burner for months anymore, they get finished. If you're a creative with tons of unfinished projects and ideas, I highly recommend joining the Box.​"