I'm so grateful to Dr Kirstey Holland and her online perimenopause program which supported me to manage this challenging time of life so much better. I came into it more than a bit confused by what I was experiencing, struggling with sleep, cravings and low energy. Kirstey's effective teaching, kind demeanour and extraordinary knowledge were just what I needed to get a loving handle on my mid-life health. I highly recommend working with her!
I am so grateful to have bitten the bullet and reached out for help last year. The change in my body but also my inner voice I would never believe could happen. I no longer feel pain which was strange at first as I had been in pain the past 20 or so years. My inner voice is kinder and more accepting of me. I still have my moments but I get through them quicker. Being a single mum to a young boy I didn't have the energy to keep up this would then generate guilt and then frustration. I'm now able to keep up with my son and we often get out on our bikes or scooters or bush walking. I can't thank you enough for helping me, you are the cheerleader every woman needs and have shown me that it's especially when I'm feeling my lowest I need to be the kindest to myself. From my whole heart sending you love and gratitude x
Forever thankful to a dear colleague recommending i check out "The Holland Clinic" as an option to sort out my symptoms of fatigue, brain fog and what felt like a constant flow of tears. Kirsty's program is easy, practical and slips straight into the lifestyle i created for myself, following the program. Kirsty not only offers simple, functional, clinical expertise to correct underlying causes of symptoms but; she is a soul of a woman who resonated and reminded me of who I am and that I matter! My transformation using advice from The clinic team spilled into heath benefits, career benefits and family relationship improvements as i stepped back into and showed up for myself. My new found holistic health is complete thanks to Kirsty Holland, her program and her way of working with people. Thank you Kirsty💕
I think that Dr. Holland is awesome. I came to her for issues with menopause, weight gain, and overall feelings of fatigue and she is very knowledgeable, personable, and has very specific solutions to the problems that I have been having. She is client-centered and I would highly recommend her to anyone.

I've just completed the first online Heal, Seal & Repair Your Gut Course. I'm so excited to keep up my small micro changes and continue to absorb all of the amazing information that you have shared with us. Your energy is amazing and very inspiring!! Thank you again. I would highly recommend getting on board with Holland Clinic if you are venturing into your transition to menopause!!!! :)

I first met Dr Holland at 35, with lifelong insomnia, various ailments, and feeling like I couldn't do life the way everyone around me seemed to, one glass of wine had me feeling like I had 20, exercise caused discomfort, and on paper I was healthy, I just didn't feel it. Fast forward 3 months after seeing Dr Holland regularly, and I'm a sleeper, I have changed my whole perception of my identity, I'm empowered, feel good and know exactly how to care for myself. I tried several avenues prior to this at any cost. This is life changing. Dr Holland is an incredible human.
Our session and the acupuncture treatment yesterday were life transforming ....thank you Love M

Hi 👋 my name is Delina Herreen 56yrs with Menopause, and the MTFR gene, no Gallbladder, Intestinal Metaplasia also a Cervical Cancer and Chronic Fatigue Survivor. I am getting further testing with regards to polyps in my colon and suspected Chrones disease. I also have Inguinal, Spigelean, Umbilical and Hiatus hernias (from years at the gym pushing and pulling heavy weights). My right knee surgery in 2010 was comprehensive and have continued problems. Let's not mention anxiety, brain fog and sleep issues, allergies and weight gain issues - I am a mess!! I am currently doing Dr Hollands online Webinar "Heal, Seal and Repair your Gut" for peri/menopausal women. Week 1 and 2 of the course so far has been fantastic and extremely informative and I can't wait for two more weeks of webinars. I keep inundating Kirsty with so many health questions and she answers them with Ease and Grace!! I have felt lost and confused with all the minefield of information from GP's and Specialist's and other practitioners over many, many years of trying to get to the bottom of my health issues!! Kirsty helps you unravel and helps you dig deeper and gives you hope!! Dr Hollands health knowledge is astounding. Better than any other Practioner I have ever been to (I have been to so many). She is knowledgeable and passionate in helping and genuinely cares. Dr Holland explains even complex details/tests with ease and joy and allows you to ask all questions without making you feel silly or a burden. I can't wait to order my Dutch test for myself and my husband and can't wait to investigate further with consultation in the new year when my results arrive. I have had so many functional tests in the past and want to put them together to get a complete health picture and obtain health protocols and appropriate supplements for my DNA and health issues in moving forward with my healing ❤️‍🩹 journey. Dr Holland I love ❤️ your positive approach and I love following you on Instagram and Facebook to see your "gorgeous" face and positive and interesting posts daily. I love listening to your insights on health and healing and repairing and sealing the gut. You practice what you preach and that is obvious from how much you glow with wellness!! You approach difficult health subjects in an easy and positive manner!! I love your 80/20 approach to wellness and keeping it realistic within this crazy beautiful world we live in!! Thank You 🙏 Thank You 🙏 Thank You!! 🙏ps where have you been all my life!! 🙌 Love Delina Herreen 💟☮️✝️ Adelaide, South Australia 🇦🇺

I wish I met Dr Kirstey Holland sooner! A friend recommended the Holland Clinic a little over 12 months ago, I had of chronic fatigue and was being dismissed by GPs and specialist, saying it was stress. Her wholistic approach not only eliminated the fatigue, but has allowed me to understand my body and what it needs. I'm healthier and happier than I've ever been, and I cannot put into words how grateful I am to have met Kirstey.

Kirstey has changed my life. I went from having a chronic illness to thriving. Her holistic approach, wisdom and accountability with kindness cannot be matched. I couldn't recommend her more highly. She's one in a million.
Dr. Kirstey is one of the most amazing practitioners I have dealt with. Her wealth of knowledge is incredibly comforting and her drive to get to the cause of the issue is inspiring. I highly recommend her.
A close friend recommended Dr Holland to me after experiencing women's health challenges and wishing to better manage my physical and mental wellbeing. I was frustrated when working with GP's and other medical practitioners when medications were the only solutions offered. Dr Holland has worked with me to resolve my physical and mental health challenges and supported me to feel empowered and in control of my health. I am so grateful to have access to a practitioner who is as considered, knowledgeable, open and empathetic as Kirstey. She has reimagined what I thought possible for my functioning and wellbeing.
Kirstey creates such a beautiful and passionate space to work in, her knowledge on body functions and hormone pathways is exceptional. I feel so fortunate to have met her and have her as a mentor and friend. As well as having her support to balance my own health and vitality.
Post menopause weight gain, tired 25/7, lack motivation, & feeling down constantly. I found Dr Holland & her approach of acupuncture, supplements, talking & genuine care changed my life. She literally saved me! Cannot speak highly enough of this angel. Her team have same approach of care & I always looked forward to my weekly sessions. Thank you Dr Kirstey
Kristy is extremely knowledgeable about how the body works and what we need to keep it functioning well. Her consulting style is caring and helpful. I always enjoy seeing her as well as feeling recharged after my acupuncture session. Thank you Kirsty for looking after me and caring.
Dr. Holland came highly recommended by a dear friend who had experienced great results through her program. When I first saw Dr. Holland I was feeling flat and deflated and not like myself anymore. I knew I needed to make some changes but had already tried many things and didn't know where to start anymore. The things that worked in my 30s to lose weight and improve my energy were no longer working in my early 50s. Dr. Holland was attentive and compassionate and I left my first session with a sense of hope. Her magic program has helped me lose weight and stabilise my mood and energy. I still have a way to go but I wouldn't be on the journey I'm on now without the knowledge I have gained from Dr. Holland. Thank you so much ☺️

I feel like I'm living my best life these days. I started my journey at the Holland Clinic about 18 months ago and haven't looked back. Kristy started a plan that soon had my hormones in tack and my gut health flourishing again. With these health improvements my mind was free to shift gear, open and deal with emotional stresses that would of previously completely drained me or had me dealing with them in a totally irrational way. Womens health is so complicated but Dr Kristy is a true genius in understanding our physical and mental health applying a holistic and real life approach to health care. I learnt and still am learning so much about my health and self I wish I was this informed years ago. Here's to better health and self Thank you for all you have done and continue to do.
I worked with Kirstey during a monumental period in my life after a pretty scary diagnosis. Kirstey did nothing but give me hope and guidance during that time. I think back some days thinking where I would be if I didn't have this support which truly helped me to trust in my body. Forever Grateful!!!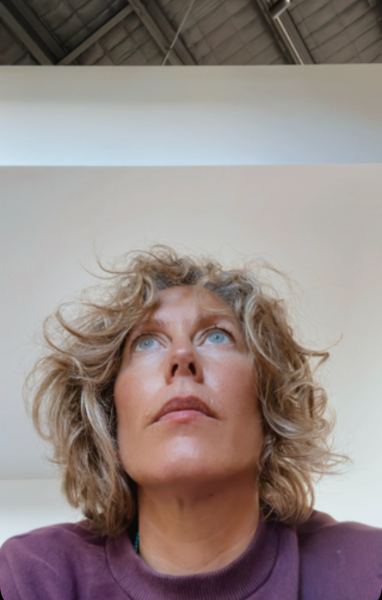 Dr Kirsty Hollands is the queen for sorting out hormones. Two weeks of my cycle was hell I was suffering from acne, fatigue, weight gain and moodiness. Now I barely notice my period coming.
I met Kirsty walking on the beach with our dogs as we always did around the same time day after day, we walked and talked about all things great and small over many months. Then it occurred to me that Kirsty might be able to help a young family member, Kirsty not only helped, she loved, cared and held tight through every step of the journey to complete wellness. Kirsty is without a doubt the best physician I have ever seen care for another human being.
Am blessed to have found Dr.Kirstey Holland and be treated by her. When I first saw Dr.Holland I struggled with weight loss, sleep, burnout/exhaustion, poor gut health and fertility issues. Through Dr.Holland's treatment as well as her caring, supportive manner all of the above issues were resolved and am currently expecting my first child. I approached Dr.Holland as a last resort measure, I had seen personal trainers, health coaches, general practitioners, obstetricians and was in the process of preparing for IVF. I only wish I had found Dr.Holland earlier and saved myself much pain. With Dr.Holland's treatment IVF was not required and I feel the healthiest I've been in years, rejuvenated and vital. Cannot thank you enough Dr.Holland for all that you have done for me and I know I'll be back receiving your treatment in the years to come.