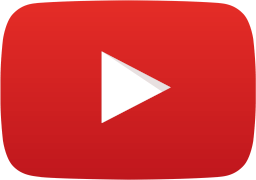 Nabil Ibrahim (Berkeley, California)
The Quran Beheld deserves a spot on any aspirant's bookshelf. The translation, whether given a cursory or in-depth read, will unveil syntactical, morphological, and rhetorical elements of the Arabic text unexplored by other translations. I have personally found the translation a reliable companion when parsing the Arabic text of the Qur'an. In addition, the added introduction, biographical entries of classical exegetes, and thematic index are unparalleled in the breadth and depth of their information by any other single English resource.
Iskander (Los Angeles, California)
"The Qur'an Beheld" serves as an excellent resource for both everyday believers and academics alike. It offers numerous fresh insights in translation, especially in the realm of Arabic rhetoric. These insights illuminate subtleties within the Qur'an that haven't received widespread contemplation or thorough study.


Isa Hasenko (Kyiv, Ukraine)
As a hafiz of the Quran with a certain level of Arabic proficiency, this translation has become my daily companion for recitation and memorization practice. This translation enraptures, stuns, and transforms the reader. It aids in memorization recall and practical application alike. Among all translations, this is the only one I can rely on to gain an accurate understanding of the Quran's literal meaning. Sheikh Nuh stands as the sole English-speaking translator (aside from Bewley) who possesses a genuine understanding of tafsir, a comprehensive grasp of the Arabic language, and an affinity for both refined literature and precise language.
Galiya M (Almetyevsk, Russia)
The Quran is an ocean of meanings and you need a navigator not to get lost. This translation opens new horizons unto me. It really transforms you for the better.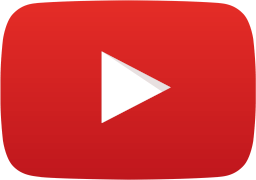 Will Trippet (Austin, Texas)
Thank you for having it edited! In some translations, the typos are glaring, and the English appears careless and choppy, lacking proper attention. However, "The Beheld" is remarkably beautiful, just as a holy text should be, treated with careful reverence. The quality of its presentation is crucial; it makes you genuinely feel like you're engaging with a sacred book, urging you to approach it with the utmost care. From the binding to the cover, everything exudes high quality, making it suitable as an heirloom. It's substantial, with a nice, thick, and solid feel, which is a delight for those of us with aging eyes that struggle with small fonts.

Kamran (Bedford, United Kingdom)
This translation of the Quran is profoundly impactful, standing as the next best thing after the original Arabic text. Its impact on the heart of native English speakers is unparalleled by any other English translation. Sheikh Nuh's meticulous selection of each word showcases his utmost care. As he himself mentioned, this work is "17 years in the making." Every English-speaking household should possess a copy of this translation. It comes highly recommended for non-Muslim readers as well who are exploring Islam for the very first time.

I have a keen interest in the semantics of words, both in Arabic and English, and the precision with which each word conveys its meaning. This is what I discovered through my exploration of this translation. Comparing other translations, I found significant differences in expressing and conveying the verse's meaning across languages. This enriched my understanding of linguistic nuances and the original essence. Additionally, listening to sessions by Sheikh Nuh and Sheikh Ali Hani showcased their meticulous attention to each word's significance. They adeptly integrated these meanings within the verse and Surah's context.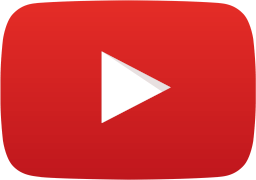 Arsalan Shahzad (Oldham, United Kingdom)
As someone who derives value from "The Quran Beheld" for written work, having confidence in one's presentation is crucial. For me, this stands as one of the most compelling reasons to recommend "The Quran Beheld" to anyone. The translator's scholarly background and the extensive learning invested in this translation provide a solid foundation for such confidence.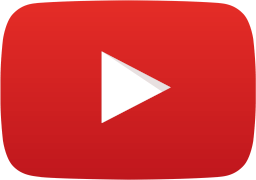 Salman Waheeduddin (Franklin, Tennessee)
"The Quran Beheld" stands out as the best translation, not merely for its pursuit of semantic equivalence but also for its dedication to capturing rhetorical beauty. This becomes especially evident to newcomers in verses concerning the hereafter, heaven, and hell, where the English rendition manages to convey the awe, majesty, and power of the original text unlike any other translation. While other translations offer a basic understanding of the verses, often making them appear uniform, "The Quran Beheld" adds a layer of depth and nuance to each verse. This approach helps us grasp why the ancient Arabs found the repetition not 'awkward,' but rather miraculous.As I delve into this translation, I become fully engrossed, finding it hard to switch to any other rendition. Unfortunately, alternatives seem quite 'flat' and lacking in depth.

Irshad Ali (Oxnard, California)
My name is Irshad Ali, located in southern California, and unemployed. The Qur'an Beheld, with the soulful translation by Nuh Keller, is a luminous journey that transcends mere words. Each verse unfolds like a tapestry of wisdom, inviting us to a profound connection with its divine message. Keller's translation has a magical way of bridging the gap between ancient revelations and modern hearts, rendering the Qur'an's timeless teachings in a language that touches both the intellect and the spirit. As I delved into the pages, I found myself not just reading, but experiencing the Qur'an in a new light. The depth of insight and empathy that emanates from Keller's translation makes the verses come alive, breathing life into ancient wisdom that resonates in our contemporary lives. This rendition does more than translate words; it translates the essence of the Qur'an's message into the language of the heart. 'The Qur'an Beheld' is not just a book; it's an invitation to an enriched understanding. It is a lantern guiding us through the labyrinth of existence, helping us to navigate our struggles, joys, and aspirations. Keller's translation doesn't just inform; it transforms. It doesn't just communicate; it connects. With each turn of the page, I felt as though I was drawing nearer to the divine, and also to my own self. For anyone seeking to deepen their connection with the Qur'an, 'The Qur'an Beheld' is an indispensable companion. Whether you're well-versed in its verses or encountering them for the first time, this translation has the power to touch hearts, illuminate minds, and open doors to a heightened spiritual experience. It's not just a book on a shelf; it's a journey waiting to be embarked upon, an odyssey of understanding that has the potential to change the way we perceive both the world and ourselves.
The index alone justifies acquiring this translation. Adding to that, the translator personally delves into it chapter by chapter. Furthermore, a dedicated website provides recordings of their sessions with the leading authority on exegesis of our times and other resources. The invaluable introduction, meticulous word choice, attention even to the calligrapher for the Arabic, and the availability of three editions catering to different types of readers all contribute to its significance. This translation is an essential possession for those genuinely seeking to engage with the Qur'an and bring it to life. It particularly suits those who aim to connect with it as it was engaged with during its revelation, as closely as English allows.

Shaff Sheikh (Houston, Texas)
The benefits derived from the Quran Beheld are multifaceted. It conveys much more than a simple translation; rather, the Quran Beheld actively transfers the weight and robustness of the Arabic language into English through superior word choices and sentence structures. As you read, you'll notice a hint of melody in your journey to understand The Book of Allah ﷻ. Unlike many flat translations that dilute the Arabic's meaning and depth, Sheikh Nuh infuses life into this rendition, leaving you yearning for more and eagerly turning the pages. If you haven't yet read the Quran Beheld, do yourself a favor and indulge in this seminal work in the field of Quran Translation.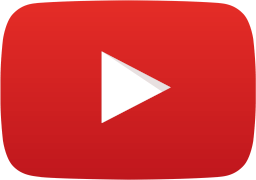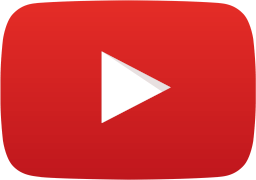 Muhammed Minhaj (Kerala, India)
Before even delving into the book, the knowledge of the translator and his teacher instills confidence in the authoritative, reliable, and rigorous nature of this translation. It's the most emotionally evocative translation I've encountered. The Ayahs resonate more deeply than ever before. This translation takes you to greater depths, breathing life into the exhortations, stories, and rulings of the Qur'an. It pays tribute to the Qur'an's unparalleled rhetorical mastery as effectively as possible in the English language to date. For those who haven't yet read "The Quran Beheld," I urge you to acquire a copy. This book should become your primary go-to reference for translation.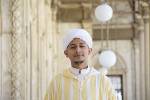 Muhammed Khaleel (Calicut, India)
I work at Markaz Knowledge City seminary, a place that consistently motivates me to delve into deeper meanings within various literary works and traditional Islamic texts. What truly sets "The Quran Beheld" apart from other translations I've encountered is its remarkable ability to bridge the gap between ancient wisdom and modern understanding. The translator skillfully captures the core essence of the Quranic message, expressing it in language that resonates with contemporary readers. This harmonious equilibrium ensures that the profound teachings of the Quran remain intact, allowing present-day minds to effortlessly grasp its relevance. "The Quran Beheld" facilitates a connection with timeless wisdom that feels immediate and personal. May Almighty Allah accept this work as a significant khidma of Shaykh Nuh.