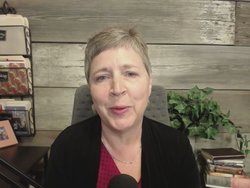 As a Christian trauma-informed book coach, I had wanted to start a group coaching program but didn't quite know how to proceed, how to structure or price the program. I actually even decided to give up on moving forward with it.




When I signed up with John, he helped me optimize my offer and give it an appropriate price. He helped me structure it as to the size of the group, the number of months, what should be offered each week, how each class should be conducted, and more.




He emphasized the importance of the founding member offer and helped me improve my Book Crafters Academy sales page, reminding me of the importance of highlighting benefits over features (the cure vs the medicine).




Perhaps most important, John modeled for me what a good coaching program looks like. I studied the steady way he interacted with his people and the way he exuded a sense of unforced authority as someone farther along in this journey than the rest of us who was able to point the way. He knew that this same ability applies to us in our fields.




I moved forward with a new sense of confidence, armed with an understanding of how the "group coaching" system works, no longer mystified by it. As of this writing I haven't yet publicly advertised my group coaching, but I already have 3 (out of 8 total) ready to sign up. This wouldn't have happened without John's help.

John has a knack for breaking complicated subjects down into simple, easy-to-implement advice, combined with a passion for helping students succeed. You couldn't ask for a better teacher, or coach.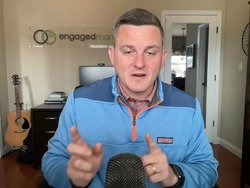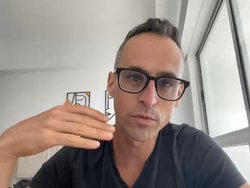 John has truly been the #1 help for my personal brand for the last 5 years. John is your go-to authority if you're ready to turn your hobby into an actual business, no matter what the economy. He is wise beyond his years and trustworthy to give you accurate feedback… and ask those hard questions that we don't always like but desperately need. But his wisdom is always paired with practical steps to get you where you want to go! I recommend John for any human building a personality or wisdom-based business in this era.

This week I started my 90-Day Marketing and Sales Intensive. I want to give John Meese a shoutout for encouraging me to launch the program. As a mentor and friend, John has helped me see new possibilities to grow my business. (Thank you, John) Although I love my copywriting clients, I've been transitioning into coaching for the past two years. (You got to diversify, right?) This program is an opportunity to share my best online marketing and sales strategies. You could say it's my sweet spot. I love it, and the members are excited and engaged.

It's been an honor to participate in John's Mastermind. I've seen John's talents grow dramatically over the last five years or so. He is not only a wonderful person, but also a brilliant one. You will be in excellent hands if you decide to join his Mastermind.

Your Seven Figure School coaching has been immensely valuable and given us incredible clarity. With your help, my husband and I made more progress on our business in 8 weeks than in two years on our own!

I can confidently say that John is one of the most talented marketers I know. I've attended his classes & his model to build 6-figure businesses using 3 products is awesome. I even implemented it myself :)

John and I met in a mastermind group and I had the opportunity to get a behind-the-scenes look at his program. His simple approach to growing to 7-figures is truly powerful and cuts through all the noise and the shiny objects that I know have confused me along with other thought leaders and entrepreneurs. John has a strong background, has incredible skills, and stays on top of what's new when it comes to knowing what will serve his clients. He is also so much fun to be around and keeps work fun! I highly recommend working with him to grow to the next level.

If you hold any valuable life experience or insights, you need to work with John to turn your wisdom into a successful business. I learn so much from this man, and knowing him so shortly I'm so excited to keep learning from this brilliant business mentor. His energy, insights, and unique point of view make it easy for anyone to monetize their knowledge and experience and crush it. Thanks John, I'm so happy our paths crossed and am so grateful we're connected.

John is brilliant! His knowledge, insights, and ability to give clear ideas to build a successful online education business are fantastic. He's become someone I trust when looking at our online education business from setting it up, to reaching the right people, and growing it to impact many more lives.

John operates at a different level. He's an expert marketer and business builder. He sees opportunities that are right in front of you that you're likely blind to. And he does it with a smile. He's fun to work with and more than capable of taking you and your business to the next level.

I love the way you broke down the 3 product types and how/why they work. It's a brilliant business model when looking at the nuts & bolts! As a systems person, I appreciate the approach.

John is a true pro. He offers incredible insights around business growth, online product development, and marketing. I recommend him to anyone who wants to build a profitable online education business. Beyond being a great professional colleague, I consider John a friend and trusted mentor. He's the real deal!

I recommend Thrive School PRO to my colleagues because you explain the concepts very well and free access to your books is also very helpful for learning this business model right out of the gate. I have been studying this "model" for years (yes, procrastinating), but the colleagues I recommend it to are new to this world. Other resources that I have such as B School and DCA can be a bit overwhelming when just starting out (but are also amazing). Thank you for your stellar work, straight talk, and integrity.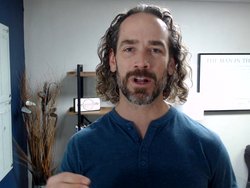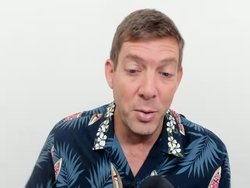 How often can you say, "I 🤗 loved that email!" Did you get to read John's email today?? A wonderful blend of story, insight, credibility, and promotion.