"I am so thankful for all the coaching I received from Ian. It has certainly paid off. I closed a $3.5M AAR ($21M TCV) opportunity, crushed my quota for the year, and hit my target income that we set out last year - which was still a little hard for me to believe it was possible. Looking back, it's pretty crazy to see how much has changed for the better with my mindset and approach to sales after working with Ian. I still feel there is a lot of room for growth and will continue to work on those daily habits to be a consistent high level performer. It's been a game changer for me since we've started working together. It's kinda scary to think about the "what if"... if I had never reached out to Ian for help."
Just closed a $25M, 4 year deal and could not have done it without you! 2023 is on it's way to being the best on in my career. Thanks brotha!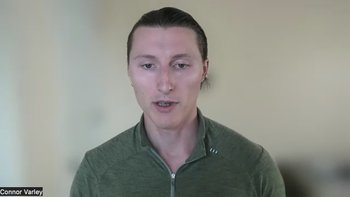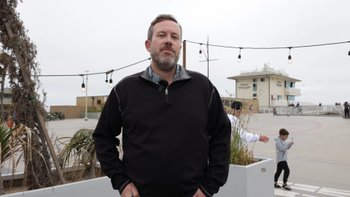 Honestly, I learned more from Ian in three months than I have in 15 years of internal sales trainings. His courses and mentorship are not only recently proven and applicable, but they completely changed my approach to Large Enterprise sales. Thanks to Ian, I now have expertise in selling to C-level executives in Fortune 100 companies, monetizing problems, and creating compelling business cases that show how my solution can transform a company's business. Most importantly, he helped me change my mindset to focus on making my clients successful, which has made a huge impact on my performance. If you're looking to take your Enterprise sales skills to the next level, I highly recommend Ian. He's an excellent teacher and his lessons will stay with you throughout your career!
Hey Ian, closed my biggest deal in my career so far (2.6M ACV, 7.8M TCV). The mindset and work ethic coaching helped me greatly to achieve this. Since coaching with you, my alcohol consumption drastically decreased and my overall life quality increased due to massive lifestyle changes. Wanted to say thank you!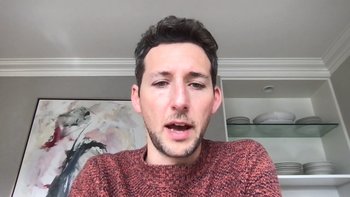 "Training with Ian Koniak was the best thing I ever did for my sales career."
"Closed $434,000 ARR today - most I've ever done in Q4, & closed the largest transaction of my young professional sales career today at $390,000 ARR (one of the largest deals in the company this year). Massive deal alone for an SMB/MME Rep. Crushed my quarterly & annual quota. Finished #1 on the entire sales floor in Q4 in ARR, & I will finish top 2 in the entire company this year in ARR. Thank you for your time, help, and most importantly believing in me Ian! I appreciate you more than you know. Sky's the limit & I can't wait to get to work with you next year. God is good Ian."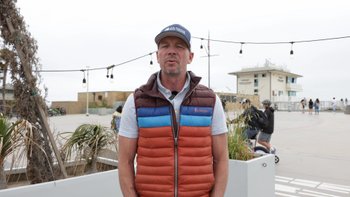 I've signed up for the bronze package and I gotta tell you each video so far (Mindset and midway through Habits) is pure gold. Exactly what I needed, and it's as if you just know me! As an ex-Salesforce AE for 5 years myself to now working at DocuSign, this course is the Blueprint I was looking for. It's only been a week but already been apply a bunch of principles from habits and mindsets and already feel like I'm finishing my day without the anxiety of "not doing enough" looming over my weekends and evenings. Excited to keep going and thank you for putting your story out to the world and compiling the principles and worksheets into easy to digest material.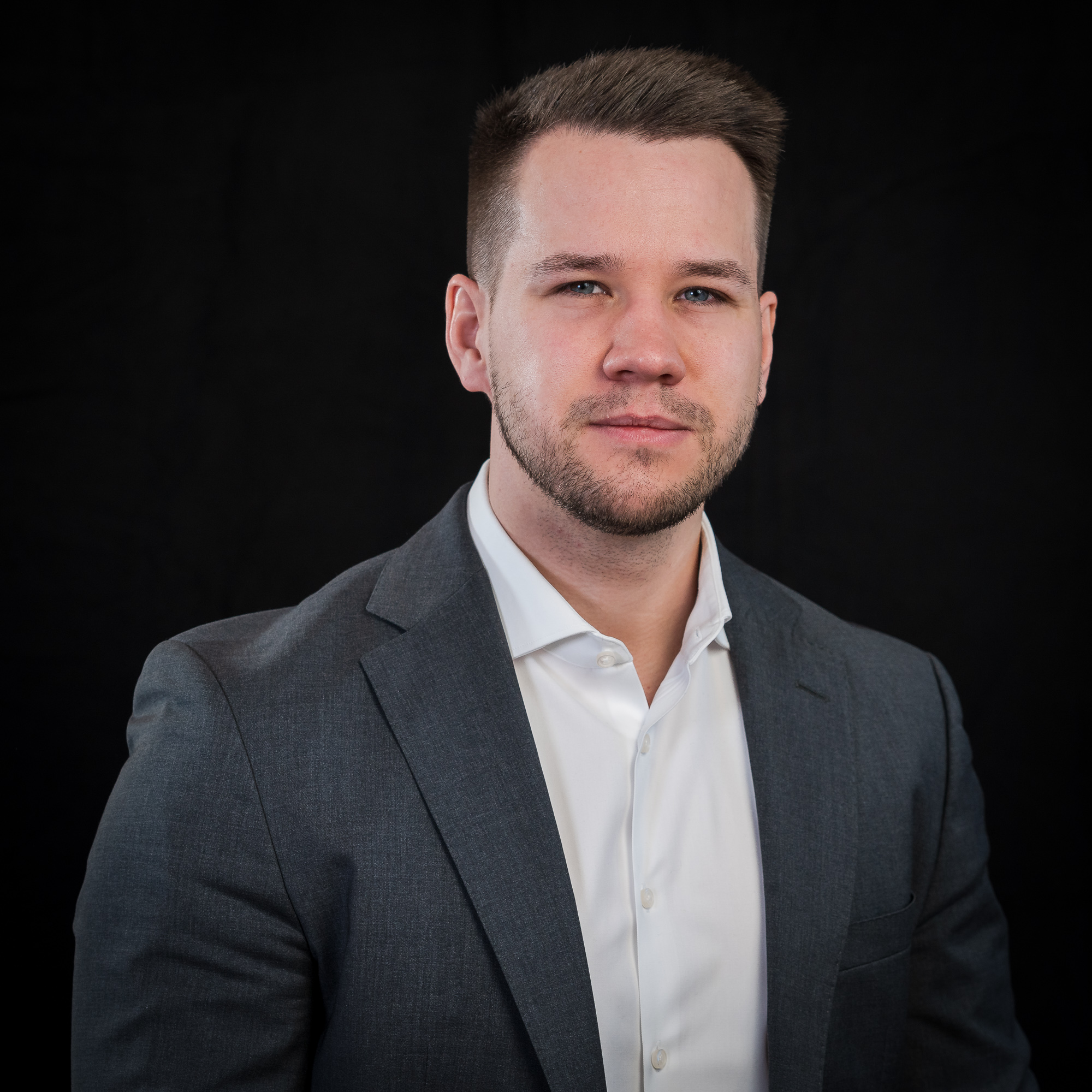 Dario
Enterprise Account Executive - Alation
Ian really killed it with this program. The investment helped to learn selling way faster and improve in every aspect of sales! I highly recommend this program to new AE's as well as seasoned executives who want to level up!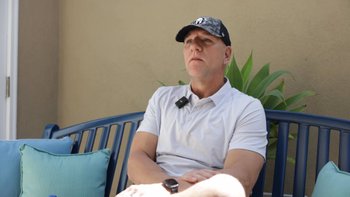 Florian Schichl
Enterprise Account Executive @ Mirakl
Great program with a lot of hands-on content to apply for any AE! If you are looking to level up your sales skills: look no further!
Recently we have put our entire sales org (40+ reps) through Ian's Enterprise Sales School, via Pavilion. Not only have we seen the immediate impact in performance, but also in culture. Reps are more revenue driven, more focused on their goals and more consultative in their approach to customers. What makes the courses land is Ian is one of them - a rep who is driven by maximizing revenue and commission. That has got our reps buy-in quickly. Cannot recommend the Enterprise Sales School enough.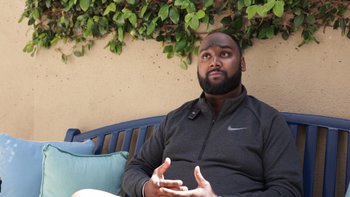 Huge thank you to Ian for the actionable and highly relevant coaching. I'll be using the content and frameworks taught on a daily basis going forward and revisiting the course materials regularly - not something I can say about every sales course I've taken. For any salespeople thinking about investing in themselves, I'd recommend this course and Ian's other coaching any day.
The program was very enlightening and succinct in terms of content. I learned a lot about strategic sales and how different it is from transactional sales. Ian shared a lot of real-life examples from his days at Salesforce and how he approached different scenarios and deals. I was able to apply this knowledge from day one since I started the program and I have already seen a difference in how I run my discovery calls, the calibre of questions I'm asking and how I close deals in tandem with a customer without being pushy or needy. Anyone who is looking for SaaS Sales Training needs this program. Hands-down one of the best decisions I've made. Thanks Ian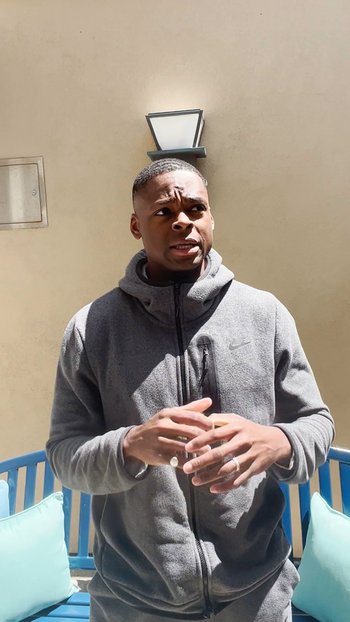 Stephen Donohoe
Account Executive @ Clari
Ian's content kept making its way onto my feed and it was instantly clear he really knows what he's talking about, more than most. I reached out to have a conversation with him and shortly afterwards decided to start working with Ian in a one to one coaching capacity. In a really short space of time, I saw great results. Sales performance improved, business acumen developed, and knowledge around running more strategic, enterprise deals came on leaps and bounds. The key to this was spending sufficient time on mindset prior to skill development. Ian spends a lot of time focusing on getting your mindset right up front and instilling best practice to keeping yourself accountable and being all in. I'd highly recommend working with Ian in any capacity, especially related to sales, leadership, coaching and mindset. If you want great results, work with Ian.
Ian is the elite of the elite! I'm a seasoned/experienced seller and wanted to sharpen the saw. I was shocked at how much of the content was new and enlightening for me. There are familiar concepts but it's Ian's trademarked processed and content that take precious learnings to a whole new level. Whether you're just starting out in Sales or you're very experienced, Ian's training program is in a league of its own!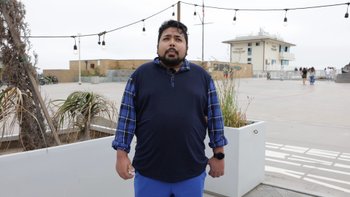 "I'm thankful for you and your coaching program. Your coaching program has been the impetus of life altering change for me that will impact my family, friends, coworkers, clients, etc. Thanks Ian!"

Dario Trambale
Strategic Accounts @ Alation
Ian is the real deal. His understanding of software sales and buying processes are top-notch. He delivers value far beyond the cost of his program, and he is excellent at coaching and explaining specific tactics and general strategy. Since I started working with Ian I doubled my quarterly bookings and finished Q2 close to 200% of my quote. Setting me up for a great year. His program is a 100% recommendation for seasoned enterprise sales veterans and also people who are just starting out!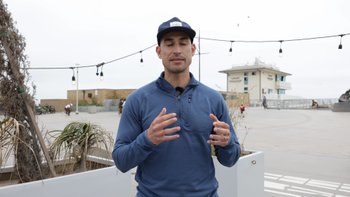 If you're looking to become an elite Enterprise seller, Ian's class is a must take. What I loved was his ability to apply the frameworks in front of the class...this is usually where many sales trainers fail. My favorite session was on Deep Discovery - specifically how you use 1-2 slides to frame the discovery call vs. drilling into a ton of questions.
"I get 3x as much done in the same amount of time. Since joining the program, I have attained over 100% improvement in my quota at work and I will blow past my multi-year quota in Q3! I have improved my selling skills to the point where I no longer have imposter syndrome and feel like I can control my income. And on top of all of that, I have better relationships, more energy, less anxiety, more self awareness. I'm much more confident, organized, present, and at peace."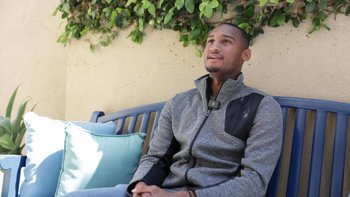 I highly recommend Ian's Coaching and Mastermind Program. It's loaded with incredible content, actionable ideas, and the community is awesome. I was drawn to Ian due to his Enterprise experience and down to earth approach, based on a background of working in a highly competitive industry prior to Salesforce. Mindset and habits discussions have been super impactful. Ian has great frameworks and really helps you think about things from a different perspective. The community is packed with like minded people who are very helpful.

Jonathan Yasueda
Enterprise Account Executive @ MongoDB
When it comes to selling enterprise software, Ian is one of the best. The difference with Ian is his focus on the "how" vs. "what" and "why." I.e., most sales training talks about why it's essential to build executive relationships and what you need to do as a seller to get there, but where they fail to execute is around HOW you actually do it. Ian does this better than almost anyone; and will work with you to build a consistent, repeatable process. If you want to get better... give him a call!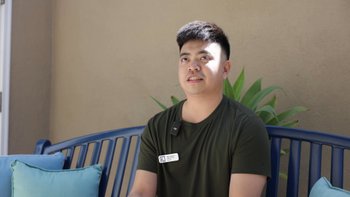 Genuinely the best professional training I've ever received, in particular the module on personal motivation - I'm not one for hyperbole, but I'd describe it as life changing!

Brian Powers
Director Commercial Sales @ Stensul
Ian recently ran a sales training workshop for our entire sales organization, including our Commercial, Enterprise, and SDR teams. Ian's been there before as a quota-carrying AE, which is very different from other sales courses I've taken in the past. I also like that he is transparent that his success didn't happen overnight. It took years of learning from other mentors, tweaking his approach, etc. to be as successful as he is today. For our session, Ian spent a lot of time prepping with us prior to our full day session to ensure all of the content was highly customized based on our needs as a team. He also did a great job understanding the value we deliver to customers, and tied that into his presentation.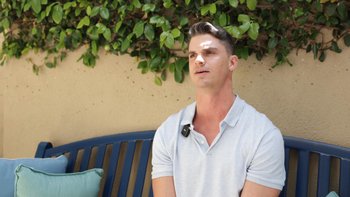 In the past year, I moved from selling to mostly SMBs with shorter sales cycles to enterprise clients with longer sales cycles. The Enterprise Sales School has given me the skills/tools to manage the intricate processes of selling to enterprise customers.

I took Ian's 12-week mentorship program since I felt like I had hit a wall with my sales approach. I needed someone else's perspective and Ian was the perfect mentor to help since he comes from a similar background (Salesforce) and has tons of experience. Ian gave me new ways of approaching client relationships and how to feel confident speaking with the C-suite. We refined my discovery questions, improved my presentation decks, and dove into particular deals that I needed help with. This was well worth the investment and I appreciate the care that Ian puts into these sessions!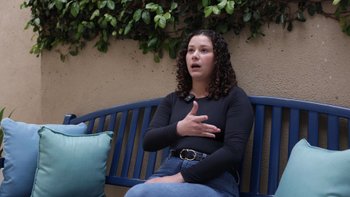 Thomas M. Meichtry
Account Director @ Frontify
Having found Ian by listening to many of his guest appearances on various sales podcasts, I reached out to learn more from him by participating in his 12-week mentorship program. The reason I signed up is that I wanted to improve the way I sell and help clients. Six weeks in, I can confidently say that Ian's way of teaching superseded my expectations. Within the first six weeks already, I learned so much about approaching existing and new clients and expressing the value of what I'm selling to executives. Ian constantly adapted the content of each lecture to what was on top of my mind and helped me navigate complex deals as well, which came with immediate impact. I'm looking forward to the second part of the mentorship and recommend every salesperson selling to large enterprises to work with Ian!

Working with Ian has been amazing. I started working with him when I was changing roles and carrying a sales target. Ian helped me focus first on getting myself in a good space by committing to healthy habits and carrying those into how I show up to customers. His process from crafting messages through closing a sale has helped beyond just improving my sales skills to truly helping me define my own vision of success in my career and life.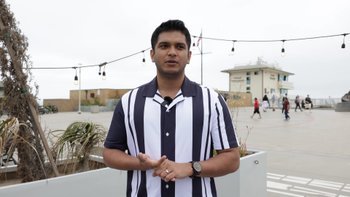 Madeline Trigg
Sales Director @ InMoment
Ian is a force multiplier whose mentorship impacts both work and life. He's helped me lay the foundation to be more effective on a daily basis and prioritize what's important. I started working with Ian to level-up on sales skills and improve client conversations. We did that, but the skills I've developed to create balance in work and life have made an even bigger impact on what I'm able to achieve. Sessions are personalized, relevant and always valuable— I highly recommend!

Ian is a great coach! I knew about him from my time at Salesforce and followed him on LinkedIn since I liked and agreed with his sales strategy. I invested my time and money in Ian's coaching when I became an Account Executive and it was worth every second and penny! When you start in technology sales, the learning curve can be overwhelming but in reality - It's simple! Ian has helped me become a better human being and gave me some critical feedback that changed my thought process about life in general but mainly on how I approach deals and prospective clients. He's helped me challenge myself through his coaching and helped me with personal and professional constrains that used to limit me from being a great human being and salesperson. I'm grateful!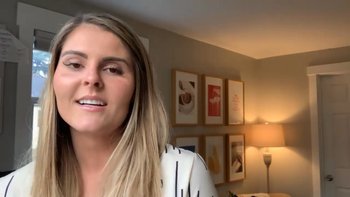 Ian -- you KILLED the keynote at Doxim's SKO! Great job -- nothing but positive feedback -- Sales VP's/CRO's -- happy to let you know of our experience with Ian -- get him helping your team while you still can!!

I am going on my third month working with Ian and in his Gold Coaching program. This was my first investment in my sales development and I could not be happier with the value I have received from Ians experience both from a sales and personal perspective. Being a top performing sales professional goes beyond sales skills and closing deals. It starts with personal development, daily habits and becoming your best self; which is exactly what Ian is helping me to achieve. If anyone is considering betting on themselves and investing in a program, I would highly encourage you to work with Ian!! Super stoked for the remaining 9 months of this program!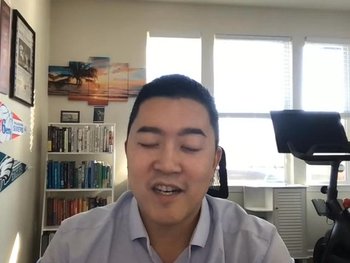 Ian Tenebaum
Enterprise Client Partner @ Meida.Monks
I had the pleasure of working with Ian in 2021. I have a lot of experience working with various resources, but Ian had the unique ability to marry the high-level coaching with the tactical hand-to-hand combat coaching of a sales trainer. I engaged Ian when I was pushing through a transition period and frustrated with the typical "sell you the dream" type coaches who end up being little more than a real-life version of the books we have all read or podcasts we listen to for free. Ian immediately dug in and rolled up his sleeves to not just share "theoretical" concepts but guide me through specific and tangible actions on a weekly basis to be effective. Our work together was instrumental in helping me reach a new level including closing a half-million-dollar deal with a Fortune 500 global tech giant. If you have that burning feeling like there is more you can accomplish but just can't crack that next level, then I highly suggest engaging Ian to help you get there.

Tim Peters
VP Global Marketing @ Doxim
Ian has run several sales training workshops for Doxim. I can't speak highly enough about Ian, he's been a true asset to Doxim over the past year. I've found it very difficult to find true experts in enterprise, complex sales, and he took the time to get to know our business and deliver some very impactful content to our sales and customer success teams. He's been there in the trenches, and can speak authentically about sales - which our fairly tenured, senior team appreciated. And Ian's now building out his own proprietary sales systems that's second to none. His keynote was great at our recent QBR – a great mix of what I would call education (with practical ideas, tactics and strategies to apply) and inspiration. It got an average rating of 9.9/10 by the attendees in the post event survey we sent out.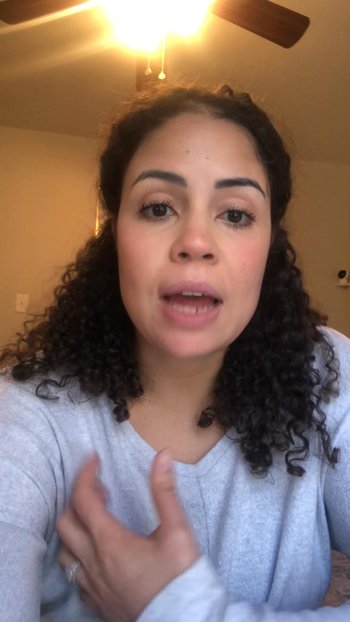 Antonio Juco
Sr Account Executive @ Salesforce
I worked with Ian 1:1. As Ian came from Salesforce and was the #1 rep, I felt that I could adopt the same habits and rituals. Fast forward to after the coaching, I received that and more. We did deep work on the person I was, my strengths, weaknesses, and intrinsic drivers, in doing that I became more efficient at work, sold more deals immediately, and had more certainty to my year. However, the biggest shift was with my mindset and self talk. Many sales reps suffer from 'imposter syndrome' and Ian shared many tips and rituals to overcome that. Working with Ian was the best investment I made for myself, my career, and my family.