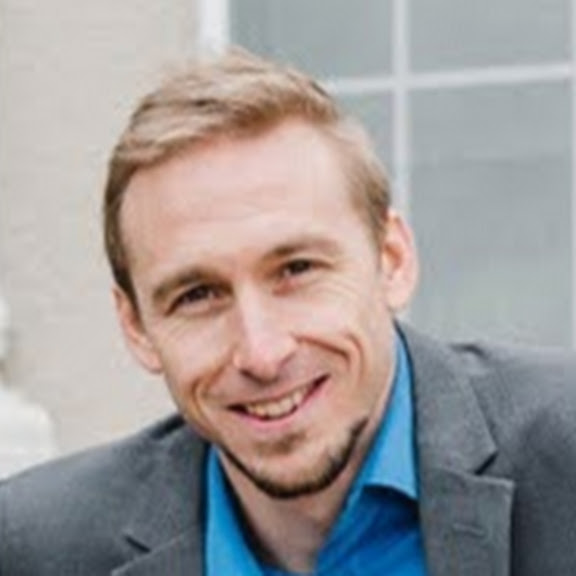 Michael has been instrumental in helping us build out a methodical approach for transforming, organizing, and maintaining our data. He is a great communicator, professional, and timely. I'm confident that the foundation that he has created for us, along with the fantastic documentation, will net us outstanding results in the reporting and analyzing of our data.
Jacob Adlis
Vice President of Operations, Elevate Dental Partners
Our company had a fantastic experience with Mike. He is knowledgable, efficient, a great communicator, and a whole host of other attributes you want when working with a data architect / advisor... but most importantly, he helped us think through the longer trajectory of our data 'journey' which allowed us to structure things in a way that prepare us for what is to come. It's easy to listen to a client's 'punch list' and just execute on exactly what they tell you they want done... but it's a step above to ideate, effectively communicate a more fulsome vision, and really work with someone to help them build strategically for the future. And that's exactly what we got with Kahan Data Solutions.
Running a small business, my time and attention is spread very thin. When the stars align and I have the mental clarity + time to sit down and dive into data, there's nothing worse than having to spend hours consolidating and organizing it before I can even begin to ask it questions. I'll do it later! Mike worked with me over a couple causal zoom calls and loom videos to understand our needs as well as my concerns and fears. He proposed and delivered a cost-effective solution that solved our data readiness issues but even more importantly, what he handed off to us was something that we could build upon. Mike provided us with thorough documentation, style guides, and best practices specific to our solution to give any competent developer clarity on how to work within our project. He even built it out in our Notion! If you've ever had a developer disappear on you, you know how huge this is. Mike just gets it. Working with him was one of the most seamless experiences I've had in a long time. I can't recommend him enough!
Adrian
Dir. of Engineering, MUD\WTR
Mike was fantastic to work with! He came into our project with an open mind and got up to speed immediately. His communication is on point and his understanding of the modern data landscape was apparent throughout. In no time, he was integrated into our team, offering suggestions and solutions while remaining open to feedback from our team. His work was well documented and fully transparent. Honestly, it felt like he was a full-time member of our data engineering team. There was no extra work to manage as he was fully integrated and productive. Thanks Mike!
Mike is an incredible resource. He has genuine domain expertise in several critical data ecosystems, so there is never a one-size-fits-all approach. For instance, in a recent project, we started in one platform at my request and we quickly switched to a different, far more suitable platform. This was possible because Mike has expertise in both platforms, among many others. My problems are never straightforward and almost always require creativity, broad and deep technical knowledge, and a lot of grit and patience. Mike has all of these in abundance. Most importantly, he can translate this expertise into both natural teaching moments and problem-solving sessions. It's sort of like having a world class co-pilot by your side, helping you to achieve your objectives and to learn along the way. Finally, as his videos suggest, he is an absolute pleasure to work with.
My experience working with Mike was an overwhelmingly positive one since he really brought a lot to the table as someone coming in from the outside to work on such a high profile project. He provided great input during technical discussions for solution designs, design improvements, standards, and best practices. Outside of the contribution through his technical knowledge he was also a joy to work with. He really went out of his way to help people on the team and had a positive attitude towards some of the more challenging projects that we had Mike work on. I appreciated having him on my team and hope nothing but the best for Mike and his career going forward.
Sean Galate
Data Engineer - Infostretch
Michael is quite knowledgeable in modern technologies and can articulate new concepts to the team in a simple-to-understand manner. He was a Solution Architect for the code migration team at USAA. When I joined as a Data Engineer in 2021, Michael was somebody that I trusted and looked toward for guidance. His overall presence had a positive impact on team objectives and my individual experience as someone starting a career in tech. I was particularly impressed with his ability to see the big picture and find ways to automate our workflow.
Krystal Heilmann
Development Product Owner Sr
Mike was an absolute asset to the Code Migration teams at USAA. His natural leadership qualities helped him be primary contact for many efforts, including mentoring his peers. Mike was eager to share knowledge, document procedures, and quickly became my go to person. I was actually surprised to find out that he was not the tech lead on the team because he was naturally leading and mentoring others, without hesitation. Losing Mike, we are losing a key player on the team who will not be easily replaced. Mike's knowledge, professionalism, patience, and ability to laugh with the team will surely be missed but I'm sure they'll contribute to his success in the future. Hopefully we'll see him back at USAA soon, if we could be so lucky.
Mike was a great engineer to work with. He is one of the few people to understand software engineering principles and how to apply them to data engineering. I appreciated his constant effort to introduce new tools and ideas that would make our lives as developers easier.